With the Florida Department of Education extending school closures through at least April 30th, many families across Central Florida are facing a challenging new normal brought on by the COVID-19 pandemic.
Until recently, we may not have understood the full scope our schools play in our daily lives. The fact is, our schools provide a wealth of services that are currently not available for many students and their families.
Even in a crisis of this magnitude, school districts and organizations across Central Florida have transformed into beacons of hope.
Access to Student Meals: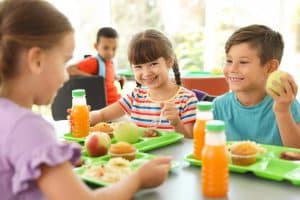 What may be the hardest impact of the COVID-19 pandemic are the thousands of students that depend on their school to provide breakfast and lunch each day. School districts have now set up distribution centers across Central Florida that will allow the continuation of meal services for those needing it. Parents should check their school's county website for their nearest location.
Sources:
Coronavirus information (2020, March 27). School District of Osceola County, Florida. https://osceolaschools.net/coronavirus_information
Grab-and-go meals: Free grab-and-go meals. (2020). Orange County Public Schools. https://www.ocps.net/cms/One.aspx?portalId=54703&pageId=1404484
Owens, S. (2020, March 31). Meal distribution sites: Students can pick up free breakfast and lunches during school closure. Lake County Schools. https://docs.google.com/document/d/17O-1ZMwntajweUcto4EmbsVLDLXQ-0c-Pm4H9iZotCY/edit
Student meals and food pantry information: SCPS to offer free student meals 3/23-4/30. (2020). Seminole County Public Schools. https://www.scps.k12.fl.us/covid19/food.stml
WIFI Access: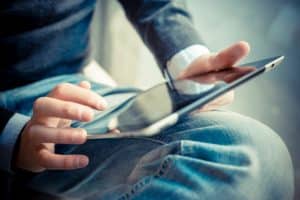 With schools shifting to remote learning, students who do not have WIFI access could miss important lessons and virtual classroom interaction.  Fortunately, as of March 16th, Spectrum has offered free WIFI for K–12, college students, and teachers for 60 days and will waive any installation and pre-payment fees.
Source:
Welcome to Spectrum support: COVID-19 remote education credit. (2020). Spectrum. https://www.spectrum.net/support/internet/coronavirus-covid-19-educational-internet-offer
Educational Resources: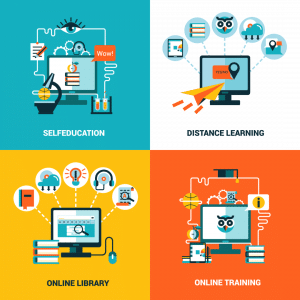 There has been a flood of new educational content that is now readily available for students and parents to access. WUCF has updated their television schedule to include programming separated by grade and subject.
Local institutions like NASA and the Orlando Science Center are also providing free learning content on their websites.
Sources:
Educational resources: Free access to Spectrum broadband and wi-fi. (2020). Seminole County Public Schools. https://www.scps.k12.fl.us/covid19/educational-resources.stml
Coronavirus updates: PBS at-home learning. (2020). WUCT. https://www.wucf.org/learn/educators/wucf-educator-resources-for-coronavirus/
Dunbar, B. (n.d.). NAA STEM Management: Activities and fun things to do at home. NASA. https://www.nasa.gov/stem
Get the help you need for at-home learning. (2020). Education.com. https://www.education.com/
Impact on Mental Health:
It is important to recognize the mental health impact the COVID 19 outbreak has had on ourselves and our families. The U.S. Department of Health & Human Services, as well as the Substance Abuse and Mental Health Service Administration, have developed resources solely focused on the COVID-19 pandemic.
Sources:
Department of Health and Human Services (https://www.hhs.gov/).
Substance Abuse and Mental Health Service Administration (https://www.samhsa.gov/).
About FTC: Founded in 1982 to provide private, post-secondary education in specialized fields, Florida Technical College is an academic unit of National University College (NUC), which is accredited by the Middle States Commission on Higher Education (MSCHE), 3624 Market Street, Philadelphia, PA 19104, (267) 284-5000. The MSCHE is a regional accrediting agency recognized by the U.S. Secretary of Education and the Council for Higher Education Accreditation. FTC offers diploma, associate and bachelor's degree programs in a range of professions, including Healthcare, Construction Trades, Hospitality, Beauty, Information Technology and Business. FTC campuses are located in Orlando, Kissimmee, Lakeland, DeLand, Pembroke Pines,  Cutler Bay, and Tampa. Program availability varies by campus.