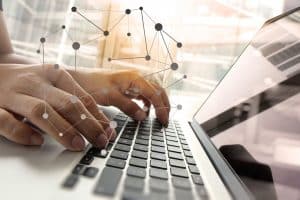 While stay-at-home orders have been implemented across the country, many Americans are taking advantage of additional personal time to focus on improving their way of life. Naturally, many are beginning to consider seeking a career that will provide them with long-term stability. According to the Bureau of Labor Statistics, employment in the field of computer and information technology is projected to grow 12 percent over the next 10 years, which is much faster than the average for all other occupations.
Here are five positions within the field of information technology that are in demand:
Technical Support
The main function of technical support is to provide expert troubleshooting advice to clients, as well as monitor and maintain an organization's computer systems and networks. Technical support personnel is also responsible for helping diagnose and fix any hardware or software issues. Another primary objective for this position can be to provide timely customer feedback and communicate with customers directly.
Programmers
Computer programmers write and test the code that makes up software programs. They turn the program designs created by software developers and engineers into instructions that a computer can follow. This can range from simple computer games or word processors to complicated operating systems and database management systems.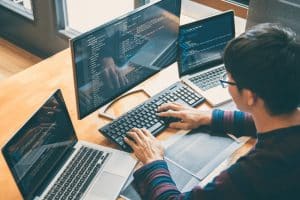 Web Developers
Web developers are responsible for building websites and their framework. They typically work on the appearance, speed, and traffic load capacity of websites. Web developers can also be tasked with maintaining and updating websites as well.
IT Security
IT security keeps organizations safe from cyberattacks. Their goal is to prevent system failure and data loss. To achieve this, they design and implement security software, consistently look for defects, upgrade systems when needed, and inform the organization of the risks involved in daily activities.
Network Engineers
Network engineers are in charge of setting up, administering, and maintaining day-to-day operations of computer networks on which organizations and companies rely. These networks can be intranet, extranet, local area networks, and wide area networks. Network engineers can also be asked to perform disaster recovery if necessary.
Learn more about our related programs:
References/Sources:
Network engineer job description. (2019, May 16). Betterteam. https://www.betterteam.com/network-engineer-job-description
Technical support job description. (2016). Jobs.ie. https://www.jobs.ie/job-talk/job-description-technical-support/
U.S. Bureau of Labor Statistics. (2019, September 4). Computer and information technology occupations. https://www.bls.gov/ooh/computer-and-information-technology/home.htm
Web developer job description. (2020, April 1). Betterteam. https://www.betterteam.com/web-developer-job-description