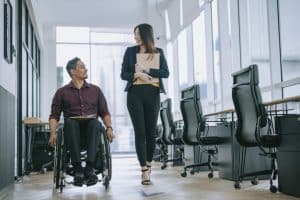 Microsoft Office is a popular suite of programs used by office professionals worldwide. Microsoft has many critical business programs within the Microsoft Office suite. However, are you wondering if you should list your proficiency level of Microsoft Office on your resume. If you work in an office or administrative environment, the chances are higher that you'll need to use one or more of these programs on a daily basis. Employers see potential in someone who has more experience with Microsoft Office. To show your proficiency, you can obtain a Microsoft Office certification and include it on your resume.

Microsoft Office Certifications

You can take Microsoft Office certification exams to show your proficiency in this suite of software programs. Although, you can study online for free, a better choice is to enroll in a program designed to cover intermediate and advanced subjects of Microsoft Office. If you choose to learn on your own, you may develop knowledge gaps that you may not even be aware of. Also, you won't know for sure if you've studied enough to pass the certification exams.

How Do You Master Microsoft Office?

The Business Office Specialist diploma program focuses on Word, Excel, and PowerPoint. The diploma program prepares you for positions including office clerk, executive assistant, data entry clerk or administrative assistant. Knowing the three most important programs of Microsoft Office will support your resume and get you seen by employers in many different industries.
Microsoft Word
Microsoft Word is the most well-known program in the Microsoft Office suite. Schools, universities, and businesses use it for class and office duties. You can write an essay, report, resume, letter, journal article, and even a novel. Microsoft Word allows you to write, edit, add, or remove information as you see fit. You can also save Word documents to your computer or other devices for later use.
When you need to, you're able to email or print your documents and deliver them to their intended recipients. Microsoft Word can display your information in different fonts, sizes, colors, or styles. In addition, you can add other elements, like tables, charts, bulleted lists, and clipart pictures, to your documents to make them more informative for your readers.
This office specialist diploma program builds your competency in the correct application of the principal features of Word by creating and editing documents for different purposes and situations. The class improves your ability to create and maintain professional-looking reports, multicolumn newsletters, résumés, and business correspondence.
Microsoft Excel
Microsoft Excel is a spreadsheet program used to calculate, formulate, and tabulate data. Common Excel documents include business templates, inventory schedules, amortization tables, and multiple-axis financial charts. The Microsoft Excel exam measures your competency in creating and managing professional spreadsheets. It's also essential that you can present your work in various situations.
The Excel class helps measure your competency in the fundamentals of creating and managing worksheets and workbooks, creating cells and ranges, creating tables, applying formulas and functions, and creating charts and objects. The class helps you to create and edit a workbook with multiple sheets and the use of graphic elements to represent data visually. Workbook examples include budgets, financial statements, team performance charts, sales invoices, and data entry logs.
Microsoft PowerPoint
Microsoft PowerPoint presentations are vital in business meetings and pitches. They allow you to present research, project summaries, statistical data, and many more items to others in an attractive and simplified manner. You can use different animation, sounds and digital effects to present the information to potential clients or colleagues.
The Microsoft PowerPoint class allows you to create, manage, and present interesting and persuasive project proposals. You will need to know how to insert images, tables, charts, shapes, content, and slides to enhance your presentation. Basic PowerPoint presentations have multiple slides and use special effects, transitions, and animation to appeal to the presentation's audience members.
You may be considered an expert with the PowerPoint program if you're able to create a professional-grade sales pitch, employee training, instructional materials, and kiosk slideshows.

All Microsoft Office Programs Can Relate to Each Other

As you can see, the different Microsoft software programs offered can be used in tandem. You can easily create an element in one program and add it to another. This is why many employers prefer experience and proficiency in Microsoft Office as a whole.

What Are the Benefits of a Business Office Specialist Program?

There are many benefits to taking a business office specialist program. They include:
Use of a Certification Badge
The main advantage of certification is the physical proof that you can put on your resume. Most employers like to have visual verification from a trusted source. By including the certifications in Word, Excel, and PowerPoint, you allow employers to know they will not need to spend time with on-the-job training, saving them time and money.
Hands-On Experience
Other benefits include getting hands-on experience with the latest Microsoft Office software versions. During a business office specialist program, you will become familiar with the computers and software that you will use during your new career. Practice makes perfect, and you will get a lot of practice during a formal education.
Networking with Instructors and Classmates
You also get advice from instructors who have more experience in the industry and from classmates of all skill levels. In the process of gaining more knowledge about Microsoft Office, you may find more networking or business opportunities to explore, as well as new mentors and colleagues to study with.

Final Thoughts

Microsoft Office is an exceptional software suite that offers multiple programs specifically designed and proven to work for business owners, accounting employees, secretaries, professional assistants, and people in many other occupations. The programs are easy to use, however most people do not know enough to be considered experts. By taking the Business Office Specialist Program you can prove your knowledge to potential employers looking for those specific skills.

Business Office Specialist Diploma Program


Ready to start working toward becoming an office specialist? The Business Office Specialist diploma program prepares you with the knowledge and necessary skills to perform various business operational functions using office equipment and computer software to manage technical administrative tasks in multiple office environments. You will develop customer service, problem-solving, and communication skills to function appropriately in an office environment.
Ready to move from the classroom to a career? Florida Technical College is here to help. Contact us to learn more about completing the information technology degree program at Florida Technical College.