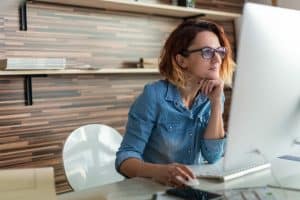 Every successful team has a good leader, someone who can rally the troops and make big decisions. Leaders are especially important in healthcare because they provide strategic vision, manage resources, and drive quality improvement. If you're ready to build teams, solve problems, and make the changes the healthcare system needs, a career as an allied health manager is the opportunity you've been waiting for.

What is an Allied Health Manager?

An allied health manager oversees allied health services within healthcare organizations. The term "allied health" refers to a distinct group of healthcare professionals that are not medical doctors, nurses, or pharmacists. Hundreds strong, examples include:
Medical assistants
Billing and coding specialists
Laboratory technicians
Radiologic technologists
Ultrasonographers
Physical therapists
Occupational therapists
Nutritionists
Psychologists
Paramedics and emergency medical technicians
Lactation consultants
Recreational therapists
Audiologists
Phlebotomists
Athletic trainers
Some allied health managers are experienced clinicians with additional administrative training. Others start with a degree in allied health management. It's the fastest way to get started.

What Does an Allied Health Manager Do?

"Allied health manager" is an umbrella term covering many potential job titles with responsibilities that vary by organization and role. Most reflect the field of medicine they're associated with. As an allied health manager, your work may include:
Strategic Planning
Organizations need a mission. Allied health managers help healthcare facilities develop and implement long-term strategic plans to achieve their objectives. As part of a team, you'll craft goals, set policy, establish spending priorities, and identify opportunities for service expansion or improvement. Strategic planning is a road map for long-term success.
Operations Management
Operations management encompasses the design, planning, organization, and monitoring of processes used to produce goods or services. As an allied health manager, you'll oversee your facility's daily operations.
Responsibilities vary but include supply chain management, production planning, and writing policies and procedures. The goal is to optimize operational efficiency.
Financial Management
Allied health managers play a critical role in the financial operations of medical facilities, ensuring financial sustainability. Whether you're responsible for a single department or an entire clinic, you'll decide how money is spent.
Allied health administrators are responsible for budgeting, financial reporting, and revenue cycle management. You may negotiate insurance contracts, manage billing and coding compliance, and create financial reports.
Labor Management
Healthcare administrators supervise the recruitment, training, and retention of staff as well as facility compliance with labor laws and regulations. You'll foster employee engagement by creating a positive work environment, promoting open communication, and recognizing employees for a job well done.
Specific responsibilities may include developing employee compensation packages, tracking credential renewal, writing safety policies, providing performance evaluations, conflict resolution, and facilitating professional development opportunities for staff, such as continuing education seminars. Happy employees mean satisfied clients and less turnover.
Professional Collaboration
No person is an island. Allied health managers work closely with other disciplines within a healthcare organization so everyone stays on the same page. This involves frequent communication and coordination of services. It's a juggling act, but meeting collective goals requires unified action.
Quality Assurance
Allied health managers are responsible for assessing and improving quality standards. Working with stakeholders, from colleagues to accrediting agencies, they establish evidence-based practices and quality benchmarks. Businesses can't succeed if they don't understand why they're failing. Pay-for-performance reimbursement models are based on positive health outcomes, so improvements enhance the bottom line.
Regulatory Compliance
Healthcare facilities spend billions annually on regulatory compliance across multiple domains, from recordkeeping to fraud prevention. It's a burden, but a single lapse can result in the loss of accreditation and reimbursement.
Allied health managers create policies and procedures to support regulatory compliance within their departments. Some take on a greater role, working directly with government agencies and accrediting bodies to ensure that organizations meet legal requirements.
Patient Advocacy
Allied health managers are patient advocates. They help develop and implement patient-focused policies and initiatives. Unlike most businesses, healthcare facilities are deeply invested in outcomes on both a financial and a human level. You'll play a crucial part in managing the administrative aspects of the patient-provider relationship, ensuring patient autonomy and satisfaction.
Marketing
Marketing helps healthcare facilities attract and retain patients by creating awareness about their services and promoting their expertise. Allied health managers help build the brand through strategies that encourage patient trust and referrals. Outreach efforts may include health awareness events and community-provider partnerships.
Leadership
Leadership takes many forms. For allied health managers, it means the ability to manage and motivate others toward a common goal. The job entails creating a professional, collaborative, and effective work environment that inspires creativity, hard work, and loyalty. When challenges arise, patients and staff will turn to you for solutions.
Healthcare leadership is critical because it charts an organization's course. Managers establish a culture of excellence and innovation through strategic planning, team building, advocacy, and vision. It's easier said than done. But, if you provide enthusiasm, training will provide the skills. Technical schools are ready to meet you halfway.

How Do You Become an Allied Health Manager?

Becoming an allied health manager may require a bachelor's degree from a college or technical school. Some programs offer comprehensive education and preparation for American Academy of Professional Coders™ (AAPC) and Certified Physician Practice Manager (CPPM) certifications.
Benefits include smaller class sizes, career services and networking opportunities. While Industry-seasoned instructors share insider tips for success. If how you train for a career is as important as where you learn, technical schools are a great path to a rewarding career in allied health management.

Final Thoughts

Allied health managers are essential members of the healthcare team. Their expertise and skills are critical for delivering high-quality care.. As a leader, you'll ensure that allied services are delivered safely, efficiently, and collaboratively.

Allied Health Management Degree Program

Ready to start working toward your allied health management degree? The Bachelor's Degree program in Allied Health Management offers core courses in allied health plus three elective concentrations including Medical Coding, Clinical Basic X-Ray and Clinical Practice Manager. The program is designed to prepare a student for a career as an administrator in the health services field.
Ready to move from the classroom to a career? Florida Technical College is here to help. Contact us to learn more about completing the allied health management degree program at Florida Technical College.
NUC University (NUC) is an accredited institution and a member of the Middle States Commission on Higher Education (MSCHE) www.msche.org. NUC's NUC University – IBC Technical Division (NUC-IBC), NUC University – Florida Technical College (NUC-FTC), and The Digital Animation & Visual Effects School (The DAVE School) are included in this accreditation. NUC's accreditation status is Accreditation Reaffirmed. The Commission's most recent action on the institution's accreditation status on 2019 was to reaffirm accreditation.  MSCHE is an institutional accrediting agency recognized by the U.S. Secretary of Education and the Council for Higher Education Accreditation (CHEA).
*These examples are intended to serve only as a general guide of possible employment opportunities. There are many factors that determine the job an individual may obtain and Florida Technical College cannot guarantee its graduates any particular job. Some positions may require a license, degree, experience or other industry certifications. We encourage you to research the requirements for the particular position you desire