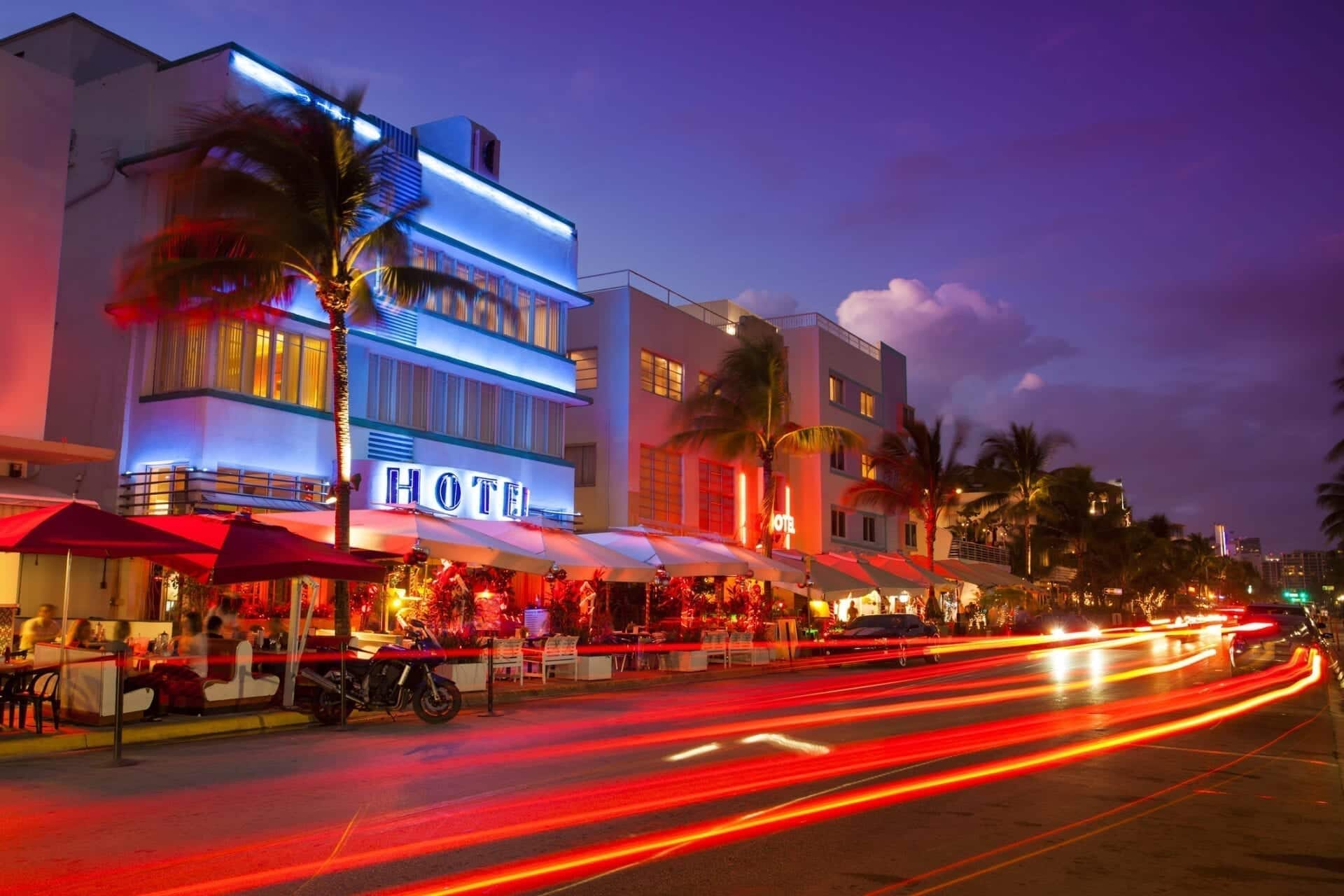 Do you enjoy cooking for your family and friends? Enjoy a fast-paced environment like a restaurant kitchen? There are many different opportunities to start training in a culinary career in South Miami, the first step is to graduate from a culinary arts diploma program. This training program will give you the experience and knowledge needed to start working as a line cook, banquet cook or catering cook in South Miami. So, how do you get a culinary arts diploma in South Miami?
How to Get A Culinary Arts Diploma in South Miami
The best way to get culinary arts diploma training in South Miami is by attending Florida Technical College. You will learn everything you need to become a line cook; banquet cook or catering cook in one of South Miami's culinary hot spots. During your education in culinary arts, you will build a foundation in food preparation that you can grow throughout your storied career.
What Do You Learn in a Culinary Arts Training Program?
You will learn many skills during a culinary arts training program that will prepare you to become a line cook, banquet cook or catering cook. From fundamentals to sanitation and allergens, restaurant services to a real-world kitchen experience. This knowledge will help you become a great cook and prepare you for your new career in South Miami.
Basic Fundamentals of Cooking
This culinary arts training program starts you off with the basic fundamentals of cooking.  These fundamentals include basic knife cut techniques, how to prepare sauces and proper baking techniques. You will also learn about choosing and measuring ingredients and how they pair with different foods. You will be introduced to baking and the processes and procedures to making bread, cookies, pies and tarts. You will also learn the art of cooking meat, fish and poultry. This includes proper temperature control, portion control, quality grades and the cost of each cut. Mastering the cooking fundamentals will take you one step closer to a new career in South Miami.
Sanitation and Allergens
Customers that dine in your restaurant will have food allergies and keeping them safe from allergic attacks is important. During a culinary arts training program, you will learn proper preparation and sanitation practices to not cross contaminate foods. You will also learn how to keep food safe through handling practices, based on ServSafe standards.
Restaurant Services
The most important way to create loyal customers is to offer a quality and consistent meal, but more importantly an enjoyable atmosphere. Every customer that eats at your restaurant will expect a certain level of service. Part of what you will learn during a culinary arts training program is how to set the table, work the front of the house, manage problems effectively and practice interactions with customers and coworkers. And, with experience comes better communication skills.
Culinary Externship
Most of your time will be spent cooking in a real kitchen, and you will have the opportunity to participate in an externship program. You will work in a South Miami kitchen, supervised by restaurant staff and get practical experience cooking and serving food. This externship will allow you to not only perfect your cooking skills but also network with South Miami business when you are ready to join the food industry.
How to Find a Line or Banquet Cook Job in South Miami
There are many ways to get a job in the food industry in South Miami. From job search portals and job fairs to career services at Florida Technical College. South Miami businesses are actively looking for highly educated culinary experts to join their restaurant's team.
Job Search Portal
There are many different job search portals available to research and apply to many different culinary jobs. From Google Jobs to Indeed, LinkedIn to Glassdoor, and SimplyHired to Zip Recruiter. These are all great ways to start identifying and applying to different opportunities offered in South Miami. These portals will also offer you an opportunity to interview with a wide variety of businesses so you can hone your interview skills for the job of your dreams. It is better to practice on ordinary jobs, so you are prepared when your dream job becomes available.
Career Services
The best part about attending Florida Technical College's culinary arts training program is our career services. The purpose of our career service is to prepare you to enter the job market in culinary arts. One of the many services we offer includes job search workshops on networking, effective job search, resume writing, and mock interviews. The career services team stays current with employment and industry trends by constantly seeking feedback from employers and researching labor market information. We also have a new online tool that allows you to have direct access to your career services representative, a job search portal, resume building tools, and interview practices sessions.
Networking
Although job search portals are a good way to get your foot in the door and obtain a job interview, you will be competing with many other candidates for a limited number of jobs. Aside from job portals, job fairs and career services, sometimes you have to hit the pavement and introduce yourself to the places you really want to work. Take the time to introduce yourself to the managers of the South Miami food establishments you want to work at. Maybe they will not have an opening right away but if they need someone in a pinch, they can contact you and give you a chance to show them your culinary expertise.
Final Thoughts
It is obvious that you have a passion for cooking. Turn that passion into a job and show the South Miami community your culinary skills. You will build your foundation in food knowledge and cooking practices at Florida Technical College and continue to hone your cooking skills throughout your career. Let your passion guide you and you will look forward to working and enjoy every day in the kitchen.
Culinary Arts Diploma Program
The Culinary Arts Diploma Program offers students the opportunity to acquire the training, skills and knowledge needed to obtain an entry-level position in the field.* Students will gain hands-on knowledge of sauces, meats, and baked products. In addition, they will learn about kitchen safety and sanitation techniques to ensure food safety. Finally, they will cover management and supervision in the food service industry.
Ready to move from the classroom to a career? Florida Technical College is here to help. Contact us to learn more about completing the diploma program at our Kissimmee and South Miami campuses of Florida Technical College.* These examples are intended to serve only as a general guide of possible employment opportunities. There are many factors that determine the job an individual may obtain, and Florida Technical College cannot guarantee its graduate any particular job. Some positions may require license or other certifications. We encourage you to research the requirements for the particular position you desire.