ORLANDO, Fla., September 26, 2019 — Florida Technical College announced today that it has teamed up with the Florida Department of Transportation to provide students with a new way to get to and from school. FTC is the first college to participate in FDOT's reThink Your Commute, a program that promotes smart transportation solutions for the region.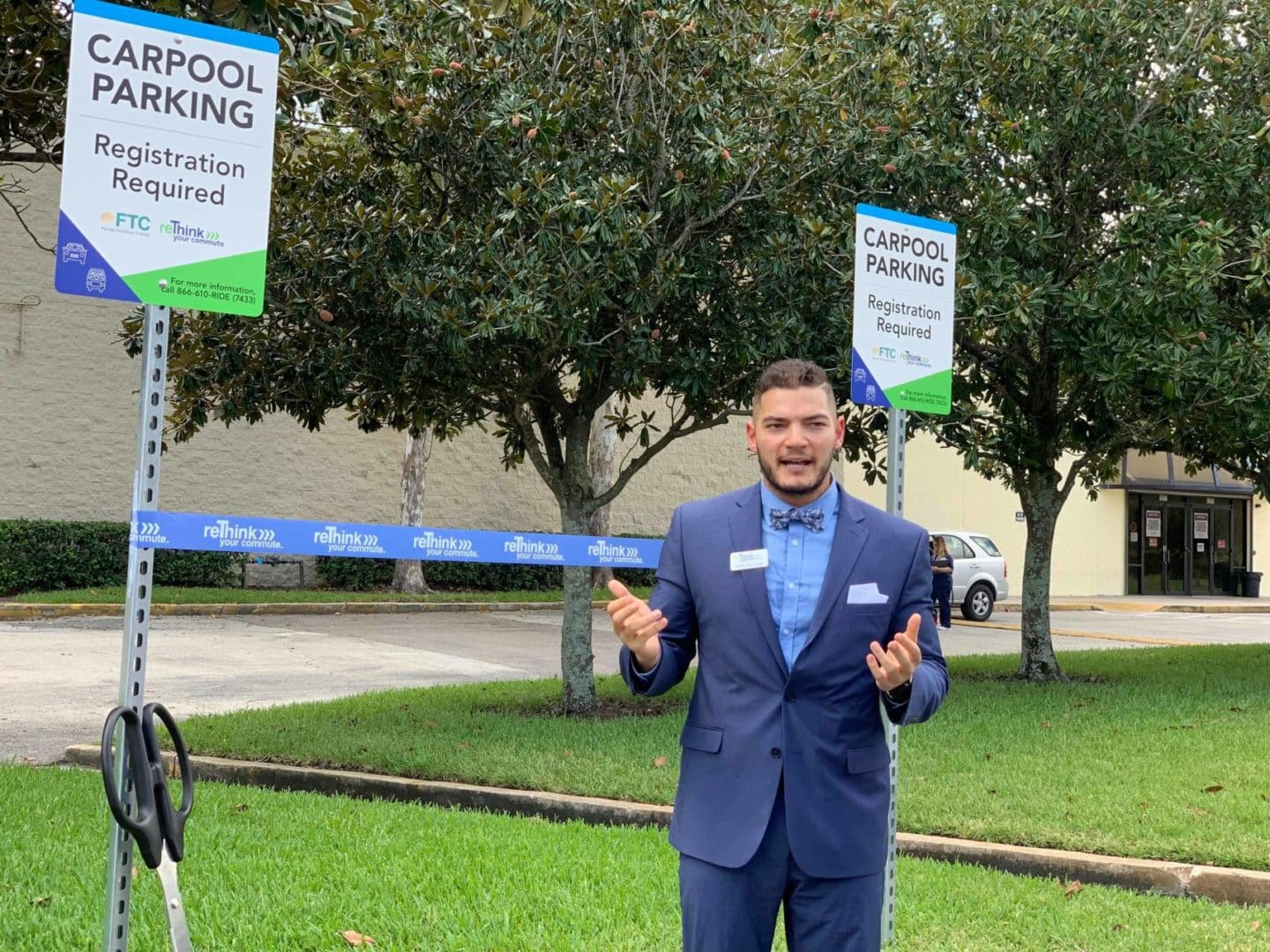 FDOT's reThink Your Commute is a free ride-matching service that finds potential carpool or vanpool groups throughout Central Florida's nine counties based on where people live and around their scheduled activities.
FTC's students and staff who join the free program may record their carpool, vanpool, transit, telecommute, bike, or walk trips to earn commute points exchangeable for coupons and discounts valid at many Central Florida businesses. Participants can also save their commute points to enter monthly drawings and win prizes.
"Partnering with the Florida Department of Transportation's reThink Your Commute adds value beyond helping students who may need help commuting to and from class," said Martin Levert, FTC's Kissimmee campus director. "It also creates a sense of community."
FTC President, Dr. James Michael Burkett, said that working with the ride-sharing program is another way in which the school makes learning accessible to all.
"Our institution strives to facilitate our students' learning in any way we can, and that includes helping them find transportation options," Burkett said. "As a bonus, our congested roads and the environment will also reap benefits. This is a win no matter how you look at it."
As an incentive for students who sign up to be carpool drivers, FTC introduced designated parking spots for students who drive other students to class as part of the program.
For more information on FDOT's reThink Your Commute, visit https://www.rethinkyourcommute.com.
About FTC: Founded in 1982 to provide private, post-secondary education in specialized fields, Florida Technical College is an academic unit of National University College (NUC), which is accredited by the Middle States Commission on Higher Education (MSCHE), 3624 Market Street, Philadelphia, PA 19104 (267) 284-5000. The MSCHE is a regional accrediting agency recognized by the U.S. Secretary of Education and the Council for Higher Education Accreditation. FTC offers associate's and bachelor's degrees and diploma programs in a range of professions, including healthcare, construction trades, computer networking, criminal justice, culinary arts, and cosmetology. FTC campuses are located in Orlando, Kissimmee, Lakeland, Tampa, DeLand, Pembroke Pines, and Cutler Bay. Program availability varies by campus.