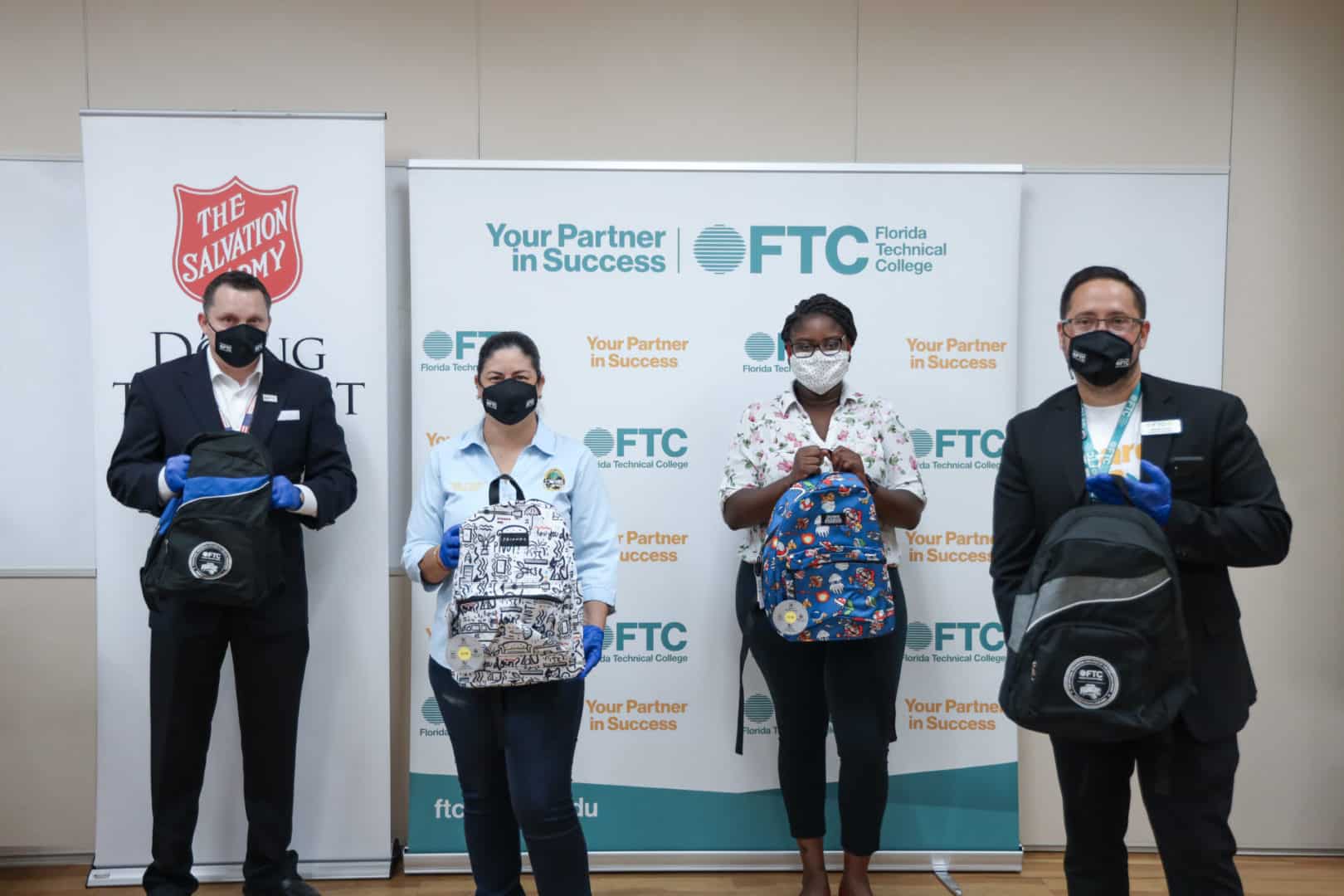 As the new generation of students begin school this week, they will have different needs and expectations than the students before them—and they all want to feel safe. Whether they decide to go back to in-person learning or go fully virtual, having critical school supplies can make all the difference.
Fortunately, as a leading institution in higher education, Florida Technical College's (FTC) unwavering commitment to bettering the lives of future generations through quality education has remained strong – even amidst the pandemic.
Last week, FTC teamed up with Take Stock in Children to donate 600 backpacks in South Florida. Take Stock in Children is a non-profit organization devoted to providing a unique opportunity for deserving low-income students to escape the cycle of poverty through education.
The event was part of FTC's Back-to-School initiative in which more than 2,500 free backpacks filled with school supplies were distributed across the state in collaboration with a premier lineup of community partners, including NAACP Lakeland, The Salvation Army, Commissioner Peggy Choudhry, J.U.M.P Ministries, Volusia County Council Spring Hill Resource Center, Take Stock in Children, Backpacks for Hope, and Kids Pack.
"At FTC, our mission remains the same," said Dr. James Michael Burkett, President at Florida Technical College. "Our priority is to make sure students return to school with the tools they need to start the school year off confident and prepared. While the school year may look different this fall, we still want to provide them with some sense of normalcy."
"COVID-19 may have changed the way we live our lives on a day-to-day, but we stand ready to build on our commitment to helping students succeed," said Amanda Frey, Executive Director at Take Stock in Children of Broward.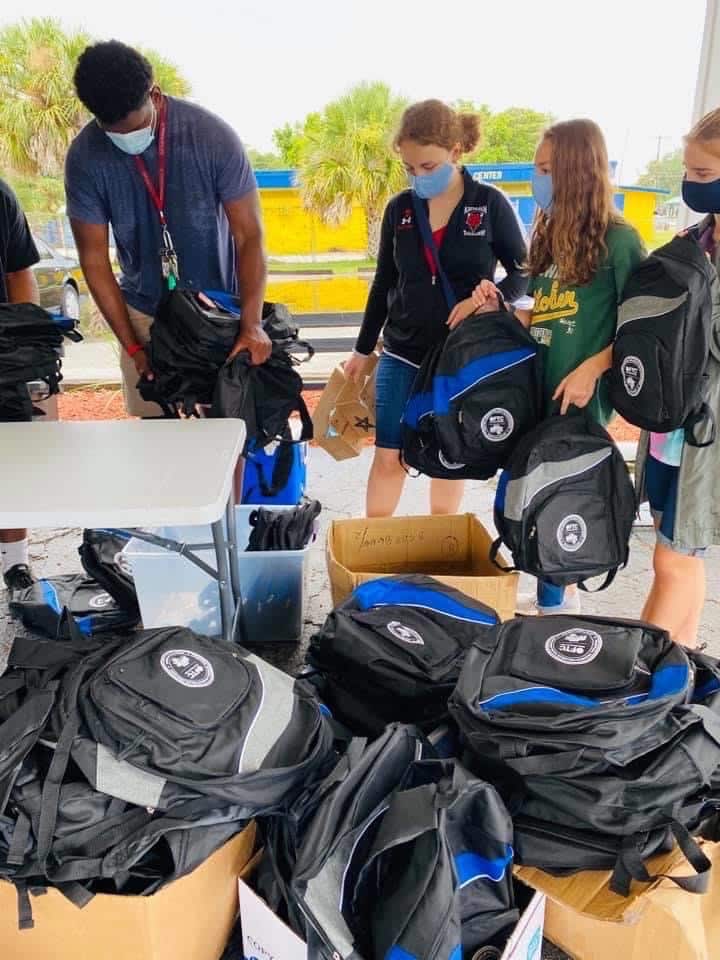 Since 2011, the FTC Back-to-School initiative has been providing free school supplies, medical check-ups, and haircuts to nearly 20,000 Florida students across 20 schools each year. However, due to the current circumstances, the institution was unable to offer any in-person activities this year to ensure the safety of its community.
"We've been very fortunate to receive the support of our community partners," Dr. Burkett said. "As a result of their generosity, thousands of students will have the supplies they need to start the school year off right. This initiative is designed to help alleviate some of the financial burdens for those families affected by COVID-19. Purchasing a new backpack in the midst of a pandemic should be the least of their worries."
On average, parents expect to spend about $529 per student this year, up slightly from last year, according to Deloitte's 2020 back-to-school survey. While most will spend less on clothes, other categories, such as electronics, will be higher.
To learn more about Florida Technical College, please visit: https://ftccollege.com
About FTC
Founded in 1982 to provide private, post-secondary education in specialized fields, Florida Technical College is an academic unit of NUC University (NUC). NUC is accredited by the Middle States Commission on Higher Education, 3624 Market Street, Philadelphia, PA 19104. (267-284-5000) www.msche.org. The MSCHE is an institutional accrediting agency recognized by the U.S. Secretary of Education and the Council for Higher Education Accreditation (CHEA). FTC offers diploma, associate, and bachelor's degree programs in a range of professions, including Healthcare, Construction Trades, Hospitality, Beauty, Information Technology, and Business. FTC campuses are located in Orlando, Kissimmee, Lakeland, DeLand, Pembroke Pines, Cutler Bay, and Tampa. Program availability varies by campus.
About Take Stock in Children of Broward County, Inc.
Take Stock in Children Broward County, Inc. is a 501(c) (3) non-profit organization with a solid 25-year history of providing mentors, educational scholarships, and hope for Broward's low-income and at-risk youth. The organization has provided educational support and college scholarships for over 1,500 Broward County youth in partnership with local schools and colleges. It is the only scholarship mentoring program with the goal of breaking the cycle of poverty through education to attain a high school graduation rate of 100%, and the college enrollment rate of 97%. To learn more about Take Stock in Children of Broward County, Inc., please call 754-600-9857 or visit www.takestockbrowardfl.org.