Raglan Road Irish Pub Executive Chef, Heberto Segura, to Talk About the Road to Success at Florida Technical College
ORLANDO, FLA. — Heberto Segura, Executive Chef of Raglan Road Irish Pub in Disney Springs, will have a frank conversation with Florida Technical College students about how to grow in the food business and pitfalls to avoid, in June's Florida Technical College's Influencer Series. The monthly event, to be held on June 8, brings students and business leaders together to share advice and ideas to foster professional and individual growth.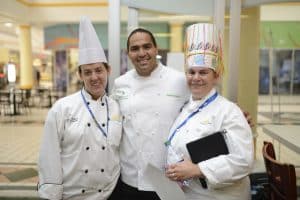 Segura got his start in the business working in the kitchen of a South Florida steak house while pursuing a degree in arts and psychology, which he soon changed to culinary arts. He has since worked in Boca Raton, Las Vegas, New York, St. Maarten and Anguilla with positions ranging from chef and culinary consultant to restaurant developer. He has traveled to Europe and trained with prominent Irish Master Chef Kevin Dundon at the Dunbrody Country House in Wexford, Ireland.
"I am passionate about learning," Segura said. "To stay relevant and competitive in this business, you can't stop learning and innovating once you get a diploma. I look forward to discussing that with FTC students and answering all of their questions about how to succeed in this exciting industry."
Restaurants are an intrinsic part of Florida's vibrant hospitality industry and are an important economic engine that generates $40 billion in sales every year, according to the National Restaurant Association. Restaurants are also a major source of employment in our state, where almost one million jobs are directly linked to the food industry. Many of those jobs are right here in Central Florida, which boasts 5,400 food-serving establishments, making the region a great place to get into the food industry.
"There is demand for well-trained and educated food workers in our region and across the state," stated Gabriel Garces, FTC Kissimmee Executive Director. "We strive to provide students with the best culinary education they can possibly get so they may have the best shot at success in this field. That includes learning about food and the industry in a classroom setting, practicing in an industrial-grade kitchen, and entering food and cooking competitions to stay at the top of the game when under pressure."
In addition, FTC's culinary arts students have a venue for training and development at the school's Zazón Café. Here, students gain valuable experience in a real restaurant setting. Zazón Café is all about fresh, flavorful ingredients and mouth-watering American and Latin American fare. Chefs and students combine tradition and experience with creativity to offer a unique, exciting culinary experience.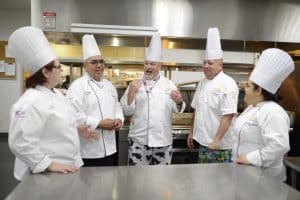 Florida Technical College's Culinary Arts and Baking and Pasteleria diploma programs are accredited by the American Culinary Federation Education Foundation Accrediting Commission, the largest and most important professional organization of chefs and cooks in the nation.
About Florida Technical College: FTC offers associate and bachelor's degrees and diploma programs in a range of professions, including healthcare, computer networking, graphic design, criminal justice, culinary arts, and cosmetology. It was founded in 1982 to provide private, post-secondary education in specialized fields. FTC campuses are located in Orlando, Lakeland, Deland, Kissimmee, Pembroke Pines and Cutler Bay. Program Availability varies by campus location. Important information about the educational debt, earnings, and completion rates of students who attended our program available at www.ftccollege.edu/disclosures.html