Hector Torres still has vivid memories of what he endured in the combat zone in Iraq during his 15-year Army service. During a tour in 2004, he and his fellow soldiers encountered an improvised explosive device (IED) that blasted their Humvee and gravely injured all of them.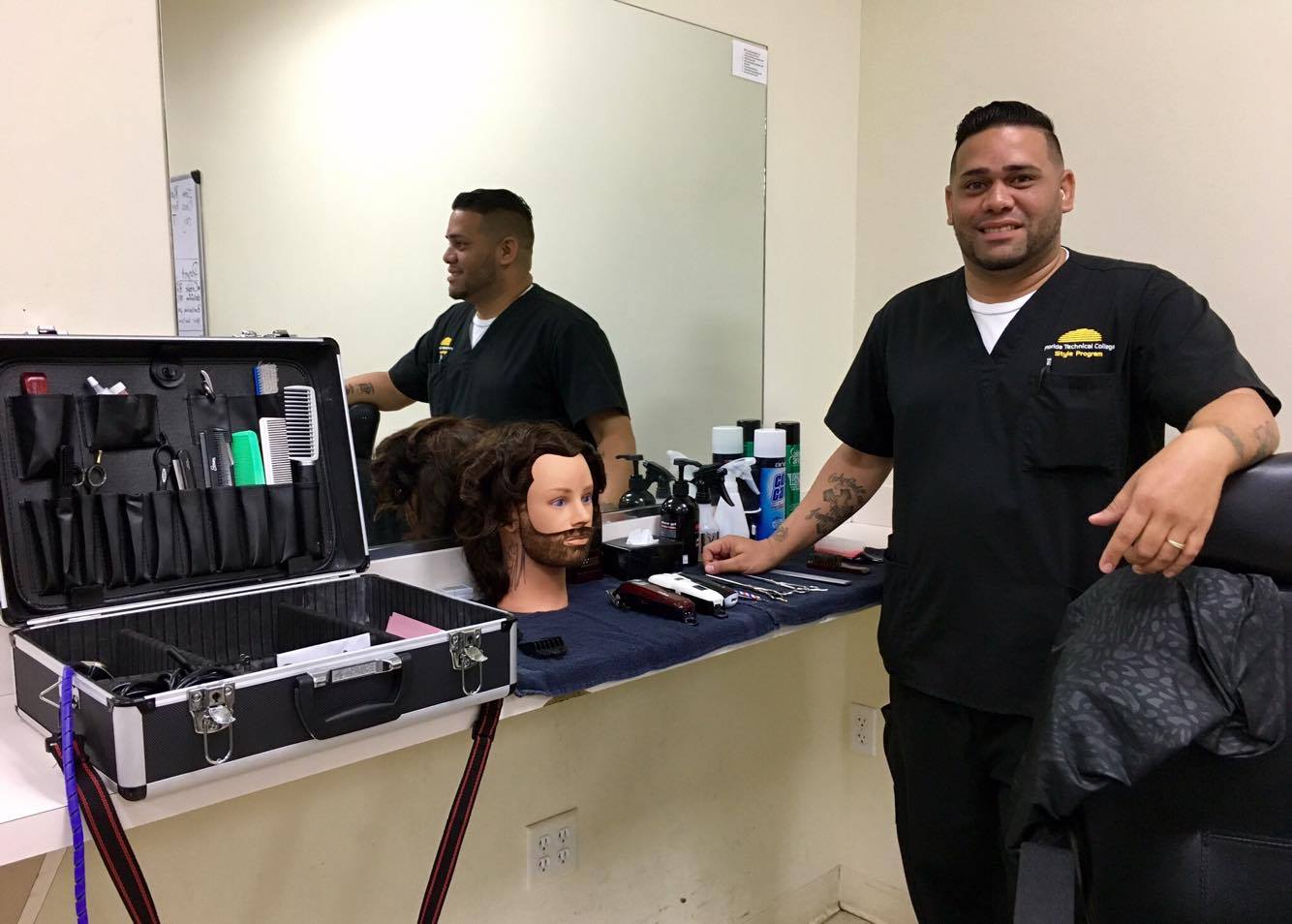 Torres is now learning how to live life as a civilian and going through the process of reinventing himself. With the help of the GI Bill®, he is attending Florida Technical College, (a military-friendly school) and has already completed the Culinary Arts program. However, this former soldier has always set the bar as high as possible for himself and is currently pursuing a Barbering diploma as well.
"The GI Bill® has been a wonderful tool to help me retrain and join the civilian workforce," Torres said. "I hope to have my own business once I conclude this program. I am confident that with my experience in the military and the skills I've learned at FTC, I can make this goal a reality."
Created after World War II to help veterans re-enter civilian life, the GI Bill® refers to any Department of Veterans Affairs education benefit earned by members of Active Duty, Selected Reserve, and National Guard Armed Forces and their families. The benefit aims is to help service members and eligible veterans cover the costs associated with getting an education or training.
Torres is taking advantage of his GI Bill® benefits by attending FTC. The school has dedicated staff that understands the different benefit packages for military personnel and their special needs within their community.
"We are like a family," Torres said of his veteran friends. "We share a common experience that has bonded us for life. We all want our military family members to succeed and will do anything to facilitate it. Learning new skills at FTC is one way to achieve that."
The GI Bill® is not a single program, but rather a series of programs designed to meet the specific needs of different types of veterans. At FTC, an admission specialist can help identify what program suits you best.
---
FTC has multiple campuses in Central and South Florida and offers Associates and Bachelor's degrees as well as trade diploma programs. If you are interested in checking out what FTC offers, schedule a tour and a knowledgeable admission specialist.
Program availability varies by campus. Important information about the educational debt, earnings, and completion rates of students who attended our programs are available at www.ftccollege.edu/disclosures.html
"'GI Bill® is a registered trademark of the U.S. Department of Veterans Affairs (VA). More information about education benefits offered by VA is available at the official U.S. government Web site at https://www.benefits.va.gov/gibill."