Students, staff and faculty will hold two vigils

on Wednesday

at the Kissimmee campus.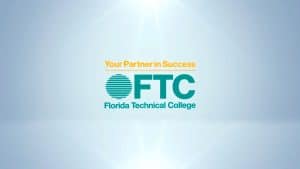 Kissimmee, FL – Florida Technical College, Kissimmee, will honor and remember the victims of Pulse Nightclub terrorist act with two vigils on Wednesday, June 15, at its Kissimmee Campus, 3831 W Vine St. The events will take place at 11:30 a.m. and 6:30 p.m., respectively.
A former Cosmetology student at the school, Leroy Valentín Fernández, 25, is among the dead. Many other of the school's students lost loved ones.
FTC President and CEO, David Ruggieri, said the institution will do everything in its power to help families move forward and heal emotional wounds. In a message to them, Ruggieri said:
"Florida Technical College believes in the bravery and resilience of this community which always pushes forward with kindness and determination. Like all of you, we are also heartbroken. The senseless loss of so many promising young lives fills our souls with sorrow. We can only imagine what their families and friends are going through. Lives have been changed forever, but together we can create a bridge to reach with love and assistance those who have been impacted the most. We will be there for them, standing tall and strong, to help them move forward and heal. To the families going through such a difficult time, you can count on us now and always."
Since the Monday after the attack, the school has made available grief counselors to all of its students and increased security throughout.
 About Florida Technical College: FTC offers associate and bachelor's degrees and diploma programs in a range of professions, including healthcare, computer networking, graphic design, criminal justice, culinary arts and cosmetology.  FTC's campuses are located in Orlando, Lakeland, DeLand, Kissimmee, Pembroke Pines and Cutler Bay. Founded in 1982 to provide private, post-secondary education in specialized fields, FTC is accredited by the Accrediting Council for Independent Colleges and Schools. Program availability varies by campus. For graduation rates, median debt of students who completed the program and other important information please visit www.ftccollege.edu/disclosures.html.