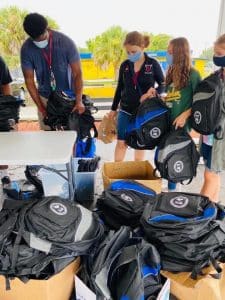 Lakeland, FL. — A global pandemic isn't stopping Florida Technical College (FTC) from providing essential supplies and resources students need to succeed in the classroom, even if it is a virtual one.
Florida Technical College will be donating more than 2,500 free backpacks filled with school supplies to be distributed by NAACP Lakeland, The Salvation Army, Commissioner Peggy Choudhry, JUMP Ministries, Volusia County Council Spring Hill Resource Center, Take Stock in Children, Backpacks for Hope and Kids Pack throughout the Sunshine State.
For the Lakeland outreach event, to be held on Saturday, August 15th from 4 p.m. to 7 p.m. at Coney Funeral Home parking lot, FTC joins forces with NAACP Lakeland. A total of 300 backpacks filled with school supplies will be distributed at this location.
"At FTC, our mission remains the same," said Dr. James Michael Burkett, president of Florida Technical College "to make sure students return to school with the tools they need to start the school year off confident and prepared. While it's unclear what school will look like for students this fall, we still want to provide them some sense of normalcy."
"COVID-19 has changed our day to day living, but our commitment to supporting students and families prepare for academic success is unwavering," added Randy Barnes, NAACP Youth Council Director. "The event will be a drive-thru, and social distancing and mask-wearing are required. This will ensure safety for our participants, sponsors, and volunteers as we follow state and federal CDC guidelines."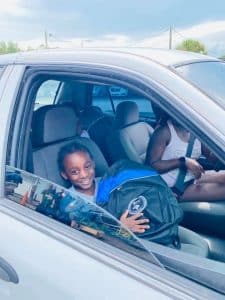 Since 2011, the FTC Back to School event has been providing free school supplies, medical check-ups, and haircuts to nearly 20,000 Florida students across 20 schools every year. However, due to COVID-19, the institution is unable to offer any in-person activities.
"We have been very fortunate to receive the support of our community partners," Dr. Burkett said. "As a result of their generosity, thousands of kids will have the supplies they need to start the school year off right. This initiative is designed to help alleviate some of the financial burdens for those families affected by COVID-19. We don't want them to worry about buying a new backpack in the middle of a pandemic."
Participants are encouraged to remain in their cars while volunteers place the backpacks in the vehicle's trunk. Supplies will be given on a first-come, first-serve basis.
About FTC
Founded in 1982 to provide private, post-secondary education in specialized fields, Florida Technical College is an academic unit of NUC University (NUC). NUC is accredited by the Middle States Commission on Higher Education, 3624 Market Street, Philadelphia, PA 19104. (267-284-5000) www.msche.org. The MSCHE is an institutional accrediting agency recognized by the U.S. Secretary of Education and the Council for Higher Education Accreditation (CHEA). FTC offers diploma, associate, and bachelor's degree programs in a range of professions, including Healthcare, Construction Trades, Hospitality, Beauty, Information Technology, and Business. FTC campuses are located in Orlando, Kissimmee, Lakeland, DeLand, Pembroke Pines, Cutler Bay, and Tampa. Program availability varies by campus.