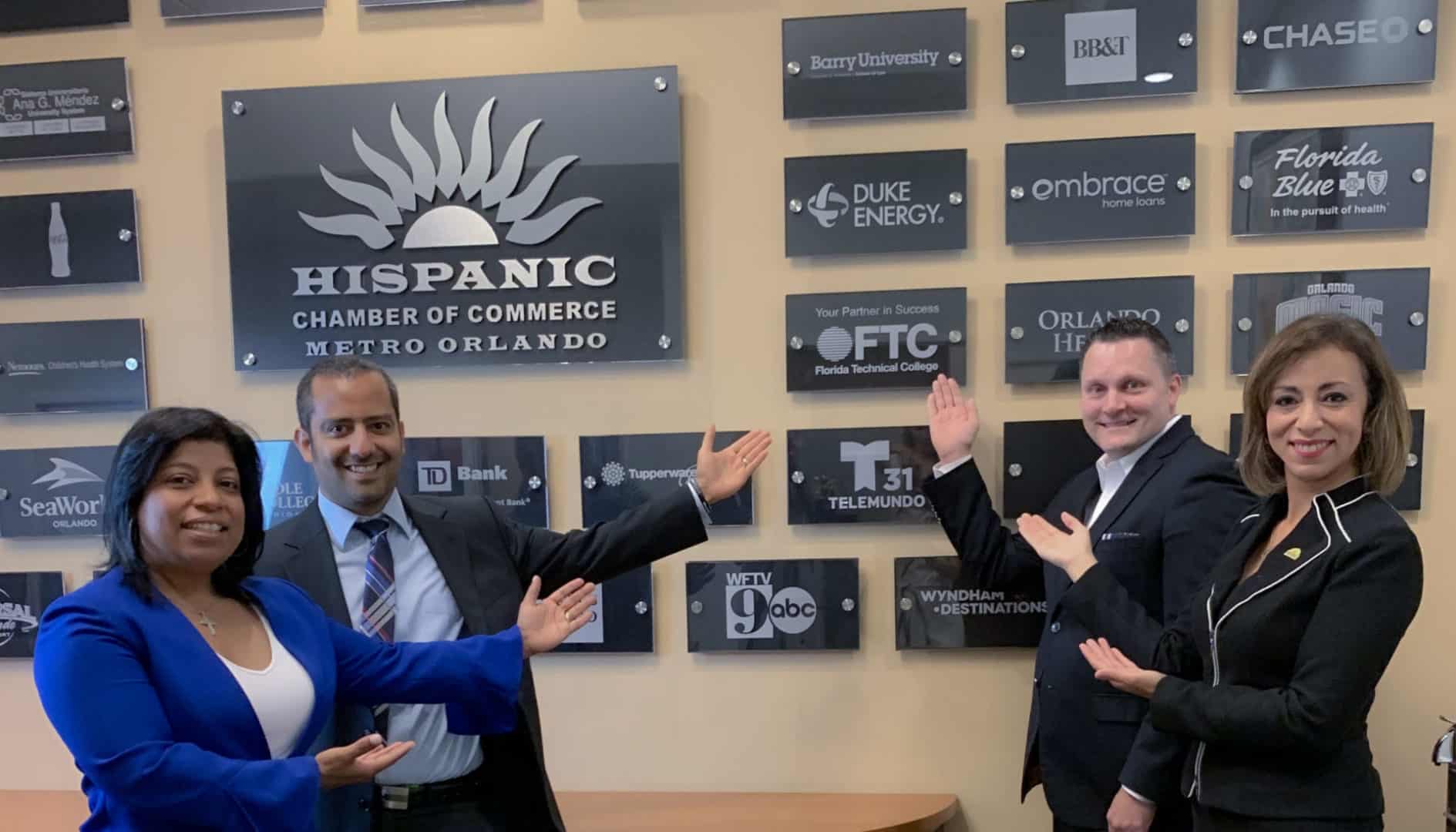 ORLANDO, Fla., August 26, 2019 – Florida Technical College (FTC) announced today that it will serve as a trustee of the Hispanic Chamber of Commerce of Metro Orlando (HCCMO), joining companies like Coca Cola, Walmart, Disney, and others in their efforts to provide a solid foundation from which the chamber may operate at its highest potential by offering mentorship and value to its members.
"By becoming a trustee, FTC will help Hispanic businesses to recruit and train employees, while also providing continued education courses for the workforce as well as executives," said Dr. James Burkett, president of FTC. "As a new trustee, we will be listening closely to the needs of the Hispanic business community to make sure that our academic offerings align with their demands for skilled laborers and professionals in the job fields that fuel our economy."
FTC also serves the Hispanic community by offering Spanish-language programs. The college started offering these in 2017, shortly after thousands moved to Central Florida from Puerto Rico after hurricane Maria devastated the island. The Spanish-language programs are designed to help Spanish speakers earn a diploma while they are learning English, instead of putting their education on hold.
"Florida is home to the third-largest Hispanic population in the nation, with nearly 5 million Hispanics calling it home," said Gaby Ortigoni, president of the HCCMO. "It's imperative to set our community up for success and FTC does just that by offering programs for careers in demand, flexible schedules, and Spanish-language programs. They are a strong ally for our community and a strong ally for our economic region."
The HCCMO is a nonprofit organization with the mission to provide leadership and support the economic development of the Hispanic business community of Metro Orlando. Since 1993, the HCCMO has strengthened the Central Florida business community by providing quality programs through its business model of networking, business development, exposure, and recognition. With more than 1,500 members, the HCCMO is one of the largest chambers in the Central Florida region.
"It's an honor to be a part of the Hispanic Chamber of Commerce of Metro Orlando," Burkett said. "There's strength in numbers, and by embracing diversity we can work together towards a common goal and make Central Florida the strongest economic presence in the Sunshine State."
About FTC: Founded in 1982 to provide private, post-secondary education in specialized fields, Florida Technical College is an academic unit of National University College (NUC), which is accredited by the Middle States Commission on Higher Education (MSCHE), 3624 Market Street, Philadelphia, PA 19104 (267) 284-5000. TheMSCHE is a regional accrediting agency recognized by the U.S. Secretary of Education and the Council for Higher Education Accreditation. FTC offers associate and bachelor's degrees as well as diploma programs in a range of industries, including healthcare, construction trades, hospitality,  cosmetology, business, and information technology. FTC campuses are located in Orlando, Kissimmee, Lakeland, DeLand, Pembroke Pines, Cutler Bay, and Tampa. Program availability varies by campus.