Saturday, July 31, 2021
10:00 AM – 12:00 PM
700 Union Street, Kissimmee, FL 34741
Press Release led by Osceola County Commissioner Peggy Choudhry, in collaboration with The Salvation Army, Walmart, Florida Technical College, Embrace of Celebration, Staples of Winter Garden, and other community leaders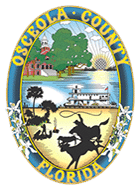 Osceola County, Florida – Commissioner Peggy Choudhry is uniting with great organizations to provide free back-to-school backpacks and supplies to students in Osceola County, while supplies last.
The pandemic changed our day to day living, however, our commitment to supporting students and families prepare for academic success is unwavering. This is a drive-thru event to ensure the safety for our participants, sponsors and volunteers as we follow state and federal CDC guidelines.
Participants are encouraged to remain in their vehicles while volunteers place the backpacks in the vehicle's trunk. Supplies will be given on a first-come, first-serve basis and child MUST be present to receive a backpack.
Commissioner Choudhry is so proud to partner up with such wonderful organizations who provide a wide variety of essential services to the residents of Osceola County, and would like to thank The Salvation Army, Walmart, Florida Technical College, Embrace of Celebration and Staples of Winter Garden, and all the volunteers for their collaboration, donations, and efforts to help make this event possible and successful!