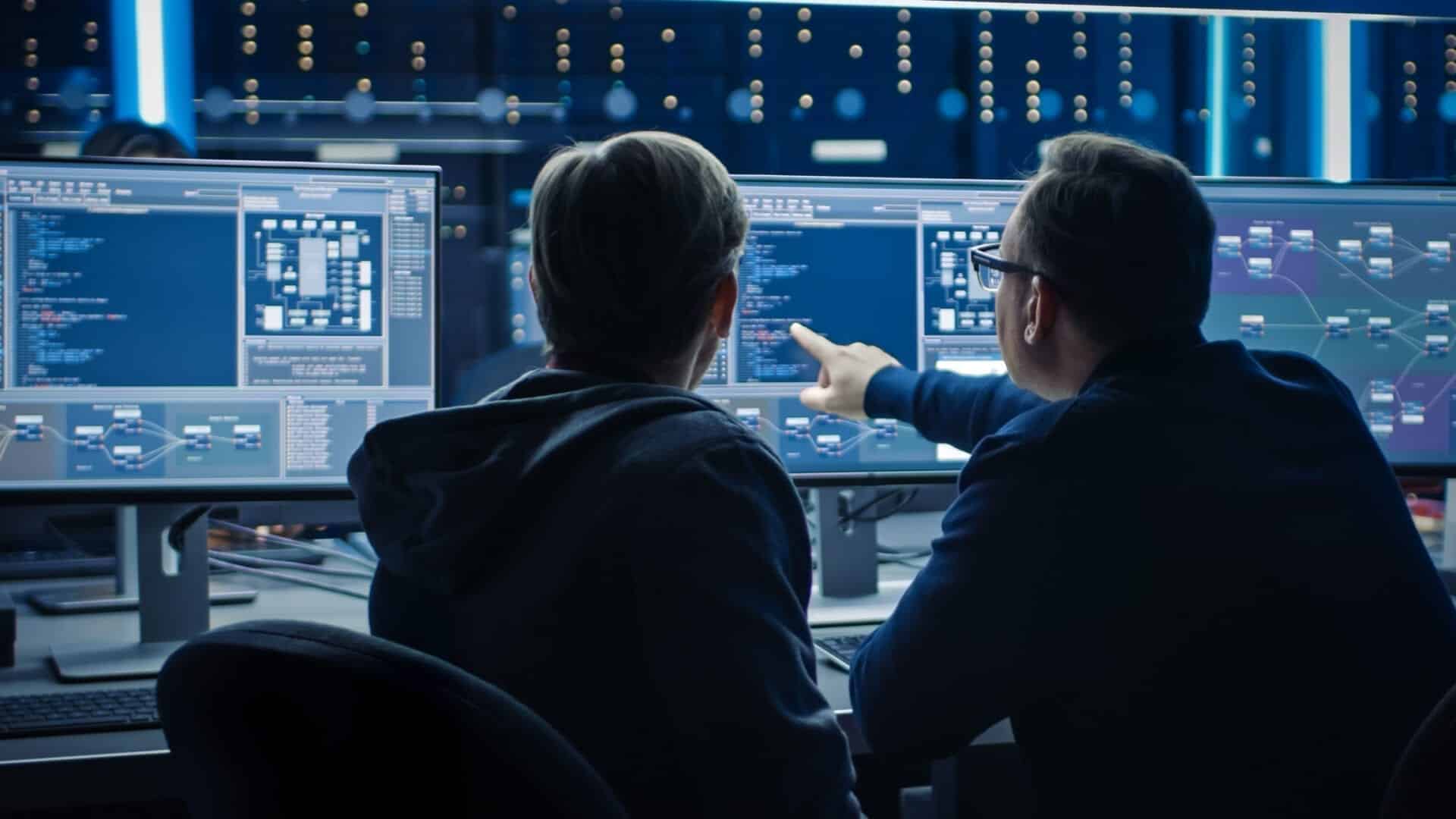 Do you deconstruct things to figure out how they work? Always wanted to learn new skills like how to hack, in an ethical way? Enjoy learning new programming languages? If the answer is yes to any of these, you may be a good candidate to be a cyber security specialist. Considering an information technology degree program with an emphasis in cyber security?
What Will You Learn in a Cyber Security Program?
During an IT degree program with an emphasis in cyber security, you will learn how to identify cyber threats, prepare for the A+ certification, and learn about programming for security in Python. You will learn about networking and security fundamentals, digital forensics, cyber laws, cryptography, and ethical hacking. To become a cyber security specialist, it takes a specific set of skills. So, what skills will you master during this cyber security degree program?
Top Skills of a Cyber Security Specialist
Many skills are important for a cyber security specialist to master. Some of the more important skills include thinking like a hacker, having the ability to assess vulnerabilities and being familiar with different programming languages. A good cyber security specialist is patient, pays attention to detail, is good at problem solving, manages time wisely and has a passion for learning. Having these skills will allow you to not only identify threats but empower your fellow coworkers to be your second line of defense in the war against cyber threats.
Skill #1: Hacker Mindset
As an ethical hacker, you must know the tactics of a hacker and understand how they think. You will have the skills to identify security flaws, backdoors, and other vulnerabilities, while putting up a defense. Whether the defense includes patches, firewalls or security measures, you must use your skill set to identify a possible breach before it happens, while thinking like a hacker. You must also be able to identify the footprint that the hacker leaves as they access network resources.
Skill #2: Vulnerability Assessment
As a cyber security specialist, you must be able to spot risks using a vast array of tools to manage software to stop cyber-attacks. Part of this assessment involves penetration testing to find exploitable weaknesses. Most software can be compromised, and penetration testing allows you to find those weaknesses and address them before they are exploited.
As a cyber security specialist, you must also use your skills to detect any intrusion and have the ability to operate the IDS for any suspicious traffic on the network. You must know how to implement 503 protocols to stop DDoS attacks from bringing down the network. You may also work with new software and test for vulnerabilities during the software development lifecycle.
Skill #3: Coding Skills
You will start with a basic knowledge of programming languages and learn more about Python as it pertains to network security, during an IT degree program.  It is important for you, as a cyber security specialist, to use your coding skills to create tools using Python that automate security tasks and functions to carry out network infrastructure security.
Skill #4: Patience
Many non-IT employees will not know the company's standards and security policies, and it is up to you, as the cyber security specialist, to train employees on proper security. This can include malware, phishing and other hacker tactic to safeguard the network and the company's resources. This takes patience as many employees will not have the same skills or background in IT or network infrastructure. This makes training arduous, and it will take some time to help the employee become fully aware of the implications of their actions.
Skill #5: Attention to Detail
The infrastructure of a network is complex and requires great attention to detail. A large portion of the job will include reviewing code and systems to identify vulnerabilities. As a cyber security specialist, you will be tasked with finding all of the flaws within the company's infrastructure, because it only takes one flaw for a hacker to exploit the network. Attention to detail is needed to methodically identify all the issues before a hacker does.
As a cyber security specialist, you will also be responsible for the security of devices that employees conduct business on, including smartphones, tablets and laptops. You will be tasked with making sure they are free of viruses and malware that could compromise the network's security.
Skill #6: Problem Solving
As a cyber security specialist, it is important for you to use logic and reasoning when solving problems. You will need to use rational and systematic analysis to come up with the correct solution. Some problems will have multiple solutions and it is up to you to use your skills to identify the solution that offers the greatest benefit.
Skill #7: Implementation Skills
As a cyber security specialist, you will not only need know how to identify security threats but also know how to implement the remedies for any infraction. You must also implement a process to securely manage files and other resources whether on a company's server or in the cloud. Implementation skills are important because a good intention is useless without proper execution.
Skill #8: Good Time Management
There are only so many hours in the day and more hackers than you can handle by yourself. Your ability to prioritize security threats, organize efforts and coordinate assessments will allow you to safeguard for the vulnerable infrastructure, allowing tools and automation to manage the rest. You will need to come up with a complete plan and not get bogged down in individual vulnerabilities.
Skill #9: Continuous Learner
The IT industry and technology are always evolving, and a good cyber security specialist will keep up with the changes, new tools, and new threats. You should continue to read about the latest trends and join communities to share tactics and identify new tools.
Final Thoughts
When you become a cyber security specialist, you join an elite community of ethical hackers. Ethical hackers have a code of ethics and the EC-Council has outlined the major points. Sticking to this code of ethics will allow you to stay ethical and be a vital member of the cyber security community. Start a new career as a cyber security specialist and join the collective today.
Information Technology Degree Program

Ready to start working toward becoming a cyber security specialist? The Bachelor Degree program in Information Technology with emphasis in Cybersecurity introduces you to a variety of topics, such as assessing the security vulnerability of computer and network systems, various computer and network safeguarding solutions, and managing the implementation and maintenance of security devices, systems, procedures and counter measures.  As a graduate of the program, you will be prepared for an entry-level career as an information support analyst, junior ethical hacker, or network and security support analyst related jobs.*
Ready to move from the classroom to a career? Florida Technical College is here to help. Contact us to learn more about completing the information technology degree program at Florida Technical College.
* These examples are intended to serve only as a general guide of possible employment opportunities. There are many factors that determine the job an individual may obtain and Florida Technical College cannot guarantee its graduate any particular job. Some positions may require license or other certifications. We encourage you to research the requirements for the particular position you desire.