Bachelor's Degree in Construction Management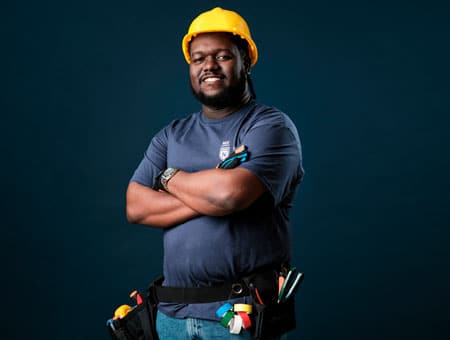 Future Start DateJanuary 08
Duration
36 – 39 months
Following the curricular sequence

The Bachelor of Science Degree in Construction Management program prepares the students to develop a career as Construction Managers. Students will analyze the management, supervision, direction, and coordination of the construction process. They will examine the importance of safety on site, prevention, personnel management, and investigation of accidents in diverse facilities. Students will analyze and debate the building construction codes and regulations. In addition, they will demonstrate knowledge of effective communication, project management, budgeting, scheduling, and logistics.
Outstanding Courses
Engineering Graphics-Drawing

Building Foundations & Frameworks

Building Cost & Estimating

Construction Risk & Financial Management

Construction Performance & Quality Assurance

Project Management, Scheduling & Logistics

Construction Site Management

Contracts & Procurements

Labor Relations

Building Construction Law & Regulation

Possible Employment Opportunities
Construction Manager

Project Manager


Project Supervisor
License or related certification
LEED Green Associate
OSHA 10 Safety
Admission requirements
Students must transfer in credits from a construction trades diploma or degree program and meet completion requirements. Students must complete 184-215 credits to qualify for graduation. (See Additional Admissions Requirements and Graduation Requirements sections for more information.)
*These examples are intended to serve only as a general guide of possible employment opportunities. There are many factors that determine the job an individual may obtain, and Florida Technical College cannot guarantee its graduates any particular job. Program availability varies by campus.