FTC is approved by the United States Department of Education to offer federal student assistance to its students who qualify.  Career training is an investment in your future. There are a number of financial aid programs available for funding your career training. Some of these are federal, state or military grant programs, while others might involve funds obtained from an employer or a future employer. Even individuals in difficult financial situations can often obtain the funds to attend school by working through the Financial Aid office. A dedicated representative from the FTC Financial Aid Department would be happy to sit down one-on-one with you to help you design a Financial Plan that works for you.

STUDENT AID Turn Your Goals Into Reality
Financial support can turn your career and lifestyle goals into reality! According to the U.S. Census Bureau, individuals with college diplomas and associate degrees earn higher levels of income than the average high school graduate. Successful investment in your future will help you secure a career and a stable future, but many people need financial assistance in order to obtain professional career training. The knowledgeable financial aid administrators at FTC are happy to sit down one-on-one with you to go through all of your financial options. Because there are so many financial aid options and variables, it really pays to sit down with an experienced professional and explore your opportunities.

Application for FINANCIAL AID
Get Started With Your Free Application for Federal Student Aid (FAFSA)
Florida Technical College offers financial aid to students who are eligible for the programs currently administered by the Institution. Financial aid may not be available for all programs. Please contact the Financial Aid Office for more information. The aid offered to each eligible student is subject to the availability of funds for the specific award year. To apply for financial aid, students must complete the standard forms, provided by the Financial Aid Office, for the programs currently offered. In the case of federal programs under Title IV, the Free Application for Federal Student Aid (FAFSA) can be obtained by completing an application online at www.fafsa.ed.gov. Specific information concerning the eligibility requirements for each program is also available at the Financial Aid Office. To be eligible for any type of financial aid, all students must comply with the Institution's Standards of Satisfactory Academic Progress.
Common Mistakes When
Filling out the FAFSA Application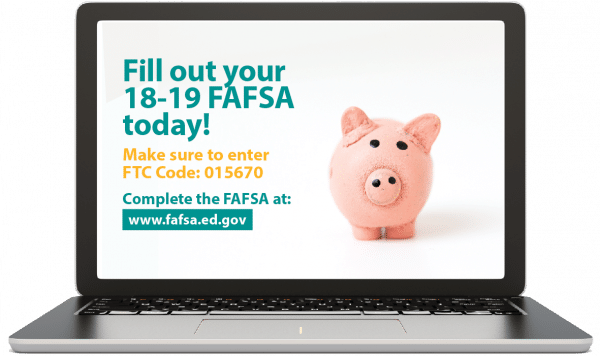 Federal and State STUDENT GRANTS
These are federal and state aid programs designed to provide financial assistance to those students who have demonstrated financial need. These funds are considered "gift aid" because they do not have to be repaid. Here are some examples of federal and state grants:
Federal Pell Grants
FSEOG – Federal Supplemental Educational Opportunity Grants
FSAG – Florida Student Assistance Grant Program
FWS – Federal Work-Study Program

Financial Aid Documents & Guides
CRRSAAmerican Rescue Plan (ARP) Important Information – HEERF III