Computer Support Technician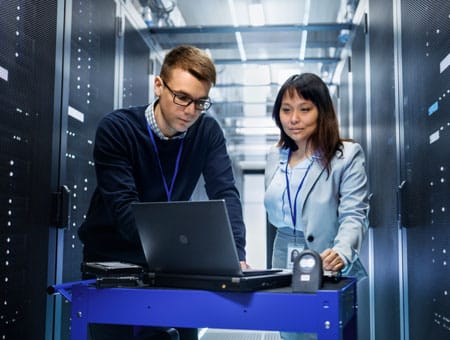 Future Start DateJanuary 08
Duration
9 months
Following the curricular sequence

The Computer Support Technician Diploma program prepares students to demonstrate proficiency in providing technical support and assisting users in troubleshooting, performing technical and system diagnostics, and making the necessary repairs. Students will examine computer concepts, information systems, networking, operating systems, computer hardware, software applications, and the Internet. They will analyze the principles of customer service and the importance of problem-solving and help desk supportive service. Students will develop the skills necessary to obtain an entry-level position in the field and prepare them to take the CompTIA A+ certification.
Outstanding Courses
Introduction to Computer Operations

A+ Hardware, Networking & Mobile Computer Systems

A+ Software, Security & Operating Systems

Routing and Switching

Networking Fundamentals

Windows Professional

Windows Server

Preparing for A+ Certification

Windows Network Infrastructure

Possible Employment Opportunities
Help Desk Technician

Customer Service Specialists


Computer User Support Specialists
License or related certification
Students are eligible to sit for the following certification exams:
CompTIA A+ certification
Admission requirements
High School Diploma or a recognized equivalent
*These examples are intended to serve only as a general guide of possible employment opportunities. There are many factors that determine the job an individual may obtain, and Florida Technical College cannot guarantee its graduates any particular job. Program availability varies by campus.