The expansion is part of the culinary school transformational growth plan, that includes
The opening of a second culinary school in South Florida.
New 3-year Bachelor's in Hospitality Management with Emphasis in Restaurant and Food Service program.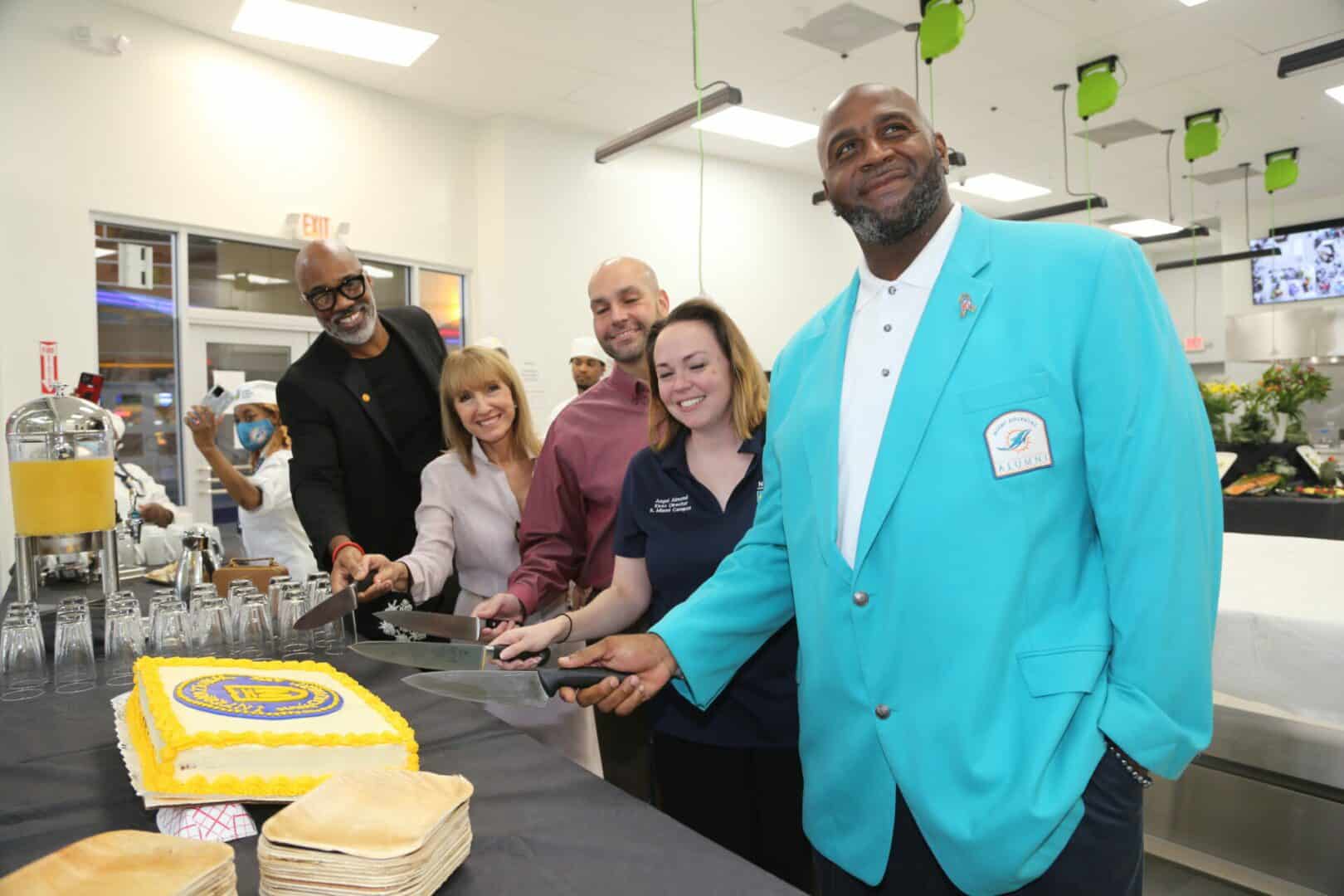 S. Miami, FL — TODAY, Florida Technical College (FTC) International School of Culinary Arts, a leading accredited provider of culinary training and education and the official culinary school of the Miami Dolphins football team, will officially unveil its new commercial-grade kitchen. Designed and built to provide high-quality training to the next generation of culinary leaders, the new facility is a testament to FTC's commitment to academic excellence and establishing a pipeline of highly qualified talent for Florida's thriving hospitality industry.
"FTC has grown tremendously since we opened our South Miami campus in 2015, but our commitment to our students' success remains the same as when we first started," said FTC's President Dr. James Michael Burkett. "As we celebrate our 40-year anniversary, this new kitchen continues to propel FTC's commitment to academic excellence by enhancing our students' experience and ensuring they are industry-ready on day one of their career."
This new demo facility, with a capacity for 116 students, will immerse hospitality trainees in an experiential and modern hands-on education. Wired to broadcast and receive culinary instruction and demonstration, the studio is multipurpose, ranging from serving as a classroom for regular class instruction – where students are able to see firsthand how professors prepare and cook food – to hosting guest speakers, continuing education and industry presentations.
The FTC International Culinary Arts School culinary lab is 3000 square feet and is equipped with new, industry-grade kitchen equipment including multiple burner stoves, ovens, prep counters, essential safety equipment, and more. The facility also includes new upright freezers and refrigerators built to keep ingredients at the optimal temperature for ultimate freshness during course instruction.
The FTC Culinary Arts department revised its program's curriculum this year to a new 12-month format, which allows students to enter the workforce faster.
About Florida Technical College (FTC)
Founded in 1982 to provide private, post-secondary education in specialized fields, NUC University (NUC) is an accredited institution and a member of the Middle States Commission on Higher Education (MSCHE) www.msche.org. NUC's NUC University – IBC Technical Division (NUC-IBC), NUC University – Florida Technical College (NUC-FTC), and The Digital Animation & Visual Effects School (The DAVE School) are included in this accreditation. NUC's accreditation status is Accreditation Reaffirmed. The Commission's most recent action on the institution's accreditation status on 2019 was to reaffirm accreditation. MSCHE is an institutional accrediting agency recognized by the U.S. Secretary of Education and the Council for Higher Education Accreditation (CHEA). FTC offers diploma, associate and bachelor's degree programs in a range of professions, including Healthcare, Construction Trades, Hospitality, Beauty, Information Technology and Business. FTC campuses are located in Orlando, Kissimmee, Lakeland, DeLand, Pembroke Pines, Cutler Bay and Tampa. Program availability varies by campus.