The Difference Between Medical Billing & Medical Coding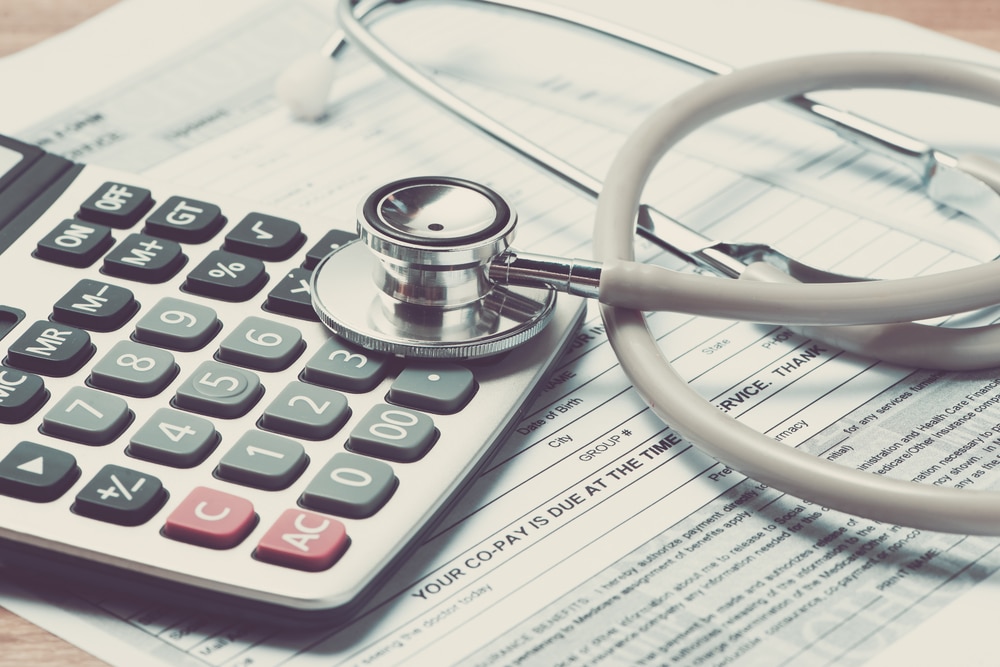 Medical Billing and Medical Coding are two separate skills but both are needed as one cannot function successfully without the other. They are the go-to person who communicates with the healthcare office where they are working to the health insurance companies. Medical billing and coding specialists work alongside the physician, medical assistant and administrative staff to offer the best possible health outcomes for patients.

Medical Coding

The medical coder is primarily responsible for abstracting and assigning the appropriate coding on claims. These claims involve government agencies like Medicare as well as insurance companies that offer patients health insurance. The coder must check various sources within the patient's medical records:
The transcription of doctor's
Laboratory test results
Imagining studies
The code must then assign the following codes accordingly
CPT Codes
HCPCS Codes
ICD-10 Codes
A medical coder will be involved in various tasks throughout their career. They may have to audit and re-file appeals of claims. They will communicate with the healthcare providers but hardly ever interact with the patients. They must be able to identify and apply up 144,000 different codes and communicate with the medical biller with the appropriate information necessary to process and file the claim with the insurance company.

Medical Billing

A medical biller is the person who processes, submits and follows up on claims with health insurance companies in order to receive payments for the services given by a healthcare provider. It is a challenging process that requires constant communication with the medical coder (if they are not the same person).You will need to understand medical insurance, the claims process, the appeals process and the impact on the practice's revenue to successfully  optimize revenue performance.

Medical Billing and Coding Together

Medical billing and coding is often advertised as one skill purely because you cannot do one without the other. You cannot accurately bill someone without making sure all the codes are correctly addressed on insurance claims. That is why it is a synchronized skill. When you are considering the best schools to attend to learn medical billing and coding in Florida, from Pembroke Pines to Orlando, there is only one to consider, Florida Technical College.

How Do I Get a Job in Medical Billing & Coding?

An easy way to get a job in medical billing and coding is by graduating from an accredited vocational school. Full-time students can earn a diploma in as little as nine months at Florida Technical College. We prepare you for the many career options you have after graduation.
We are committed to helping you find employment, beginning with an externship that helps you build the confidence and experience you need to start working on day one after graduation. In addition, our career services staff will help you build your resume, prepare for interviews, and introduce you to medical facilities within the community. We take pride in placing our graduates in jobs that are fulfilling, that they are passionate about.

What Do You Learn in a Medical Billing and Coding Program? 

Medical billing and coding programs cover the knowledge and skills you will need to succeed in your new role at a medical facility. Topics include: 
Medical Office Procedures
Anatomy and Physiology with Terminology
Clinical Procedures
Laboratory Procedures
Introduction to Pharmacology
Basic Cardiorespiratory Procedures
Certification Exam Prep
Externship
Are Medical Billing and Coding Specialists in Demand?

With the aging Baby Boomer generation, the national growth of medical billing and coding specialists is projected to grow 9 percent in the next decade, according to the U.S. Bureau of Labor Statistics.With additional medical services comes more medical billing and insurance claims. And these claims need a human touch, so technology will not be replacing medical billing and coding specialist any time soon. That means you are poised to take advantage of this growing medical field as a medical billing and coding specialist.

Final Thoughts

Now that you know the difference between medical billing and medical coding, it is time to learn more about Florida Technical College. With our industry experienced instructors, small class sizes offering one-on-one attention, and the career services staff matching you with jobs you are passionate about, you will find that we work hard so you succeed in your new medical billing and coding career.

Want to Learn More?

Ready to start a rewarding career in the medical field? The Medical Billing and Coding Specialist Diploma Program is designed to prepare you to obtain entry-level positions in the medical billing and coding field through a combination of both clinical and administrative training. You will learn and practice how to use management software and electronic health records (EHR). You will further become proficient in medical insurance and billing using the ICD-10, CPT, and HCPCS II coding system manuals.
Ready to move from the classroom to a career? Florida Technical College is here to help. Contact us to learn more about completing the Medical Billing and Coding Specialist Diploma Program at Florida Technical College.
*These examples are intended to serve only as a general guide of possible employment opportunities. There are many factors that determine the job an individual may obtain, and Florida Technical College cannot guarantee its graduate any particular job. Some positions may require license or other certifications. We encourage you to research the requirements for the particular position you desire.
---
RELATED ARTICLES