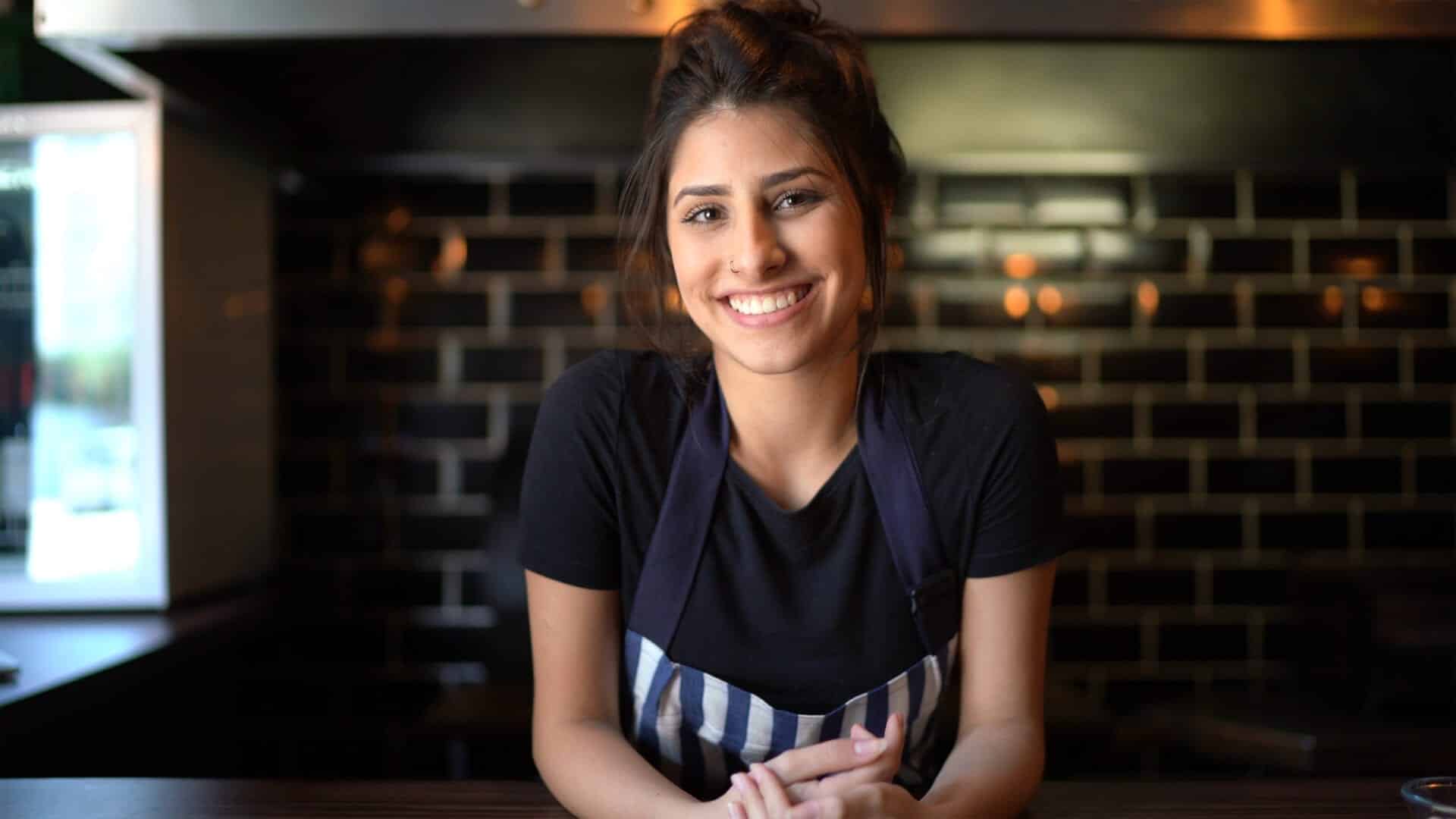 Well, to put it simply, enrolling in a culinary program can provide an outstanding number of benefits. In fact, not only can you expect to master numerous culinary techniques, you'll also be prepared to seek employment from a diverse range of employers. Whether you dream of being a private chef or managing a kitchen, there are countless avenues to explore with a background in culinary.
Culinary Arts Major Career Paths
Curious as to what specific opportunities might be ahead once you complete a culinary program? Check out these potential career paths.
Career 1.) Hospitality Chef
Frequently employed by hotels, resorts, and cruise ships, countless chefs choose to work in the hospitality industry. Often tasked with managing kitchen staff, orders, meal prep, and more, working as a chef in the hospitality industry means that you'll have the opportunity to prepare dishes for a wide range of pallets. Better yet, if you have the travel bug, working as a cruise line chef will enable you to literally set sail on your new career!
Don't want to be an executive chef? You can start a culinary career as a Sous chef, line cook, prep cook, pastry chef, fish chef, vegetable chef, or meat chef. Everyone in the hierarchy is important and work together to make a restaurant successful. The executive or head chef manages the kitchen and is responsible for shaping the menu. The sous chef is the second in command and overseeing the details of the food line. The line cook learns different cooking styles and usually specialize in a particular food category. They also plate food, take orders and cut vegetables. The prep cook is responsible for prepping the daily food, chopping ingredients, storing food, and cleaning countertops. Then there are the specialist chefs like the pastry chef that makes pastries, breads and desserts. The fish chef prepares and cooks seafood, the vegetable cook prepares the vegetables and starches, and the meat chef is responsible for roasting, braising, and broiling. Any one of these careers is rewarding. Being part of a team and doing what you love is not a job, it's a passion.
Career 2.) Restaurant Owner
Has owning your own restaurant always been a dream of yours? If so, going to culinary school might just be the answer you've been searching for. Covering topics such as menu design, sterilization, hazard prevention, serving tables, along with classic culinary techniques, completing a culinary arts program can help you master the fundamental essentials to becoming a culinary expert. Whether you plan on owning a five-star restaurant or a simple burger shack, a background in culinary arts can give you just what you need to get started.
Career 3.) Caterer
Did you know that a culinary arts degree also prepares you for a career in catering? Working as part of a team to prepare food for events such as weddings, galas, receptions, conferences, and much more, caterers specialize in a wide variety of outlets. Often tasked with prepping food in advance, caterers commonly take care of meal preparation as well as presentation.
Career 4.) Private Chef
Prefer working in a small team compared to a large organization? Private chefs work in an incredibly diverse range of environments. From private yachts to summer homes to even personal households, private chefs enjoy a tremendous amount of variety in their work Employed by multiple individuals or sometimes only a single individual, private chefs often are in charge of tasks such as meal preparation and cooking.
Career 5.) Pastry Chef
Do you consider yourself to be a baker or enjoy baking? If so, becoming a pastry chef could be an ideal career path. Specializing in making desserts such as cakes and pastries, pastry chefs work in a variety of outlets. From hotels to hospitals to even private bakeries, pastry chefs are able to take advantage of a wide range of career opportunities. If you're looking to indulge in a career that is as truly sweet as it sounds, pursuing a culinary arts degree could be just what you need to fulfill your pastry chef dreams.
Career 6.) Baker
Do you enjoy banking, making desserts or creating cakes? As a baker you will enjoy the creativity and artistry involved in baking and pastry making. As a baker, you will check the quality of the ingredients, prepare baking equipment, measure and mix ingredients, and set oven temperatures. Making sourdough bread has gone mainstream but the science and art behind bread making, dessert and cake creation is important to master. You can learn the skills and techniques during a baking and pastry diploma program.
Career 7.) Bakery Owner
Interested in starting a bakery, confectionary store, pie or bagel shop? As a bakery owner, you will need to learn the ins and outs of the business and industry. The first step is graduating from a baking and pastry diploma program at Florida Technical College. Then pick a good location with a lot of foot traffic, build out the store, do some advertising, and start baking. It can be a dream come true.
Culinary Arts
The Culinary Arts Diploma Program offers you the opportunity to acquire the skills and knowledge needed to obtain an entry-level position in the field. You will gain hands-on knowledge of sauces, meats, and baked products. In addition, you will learn about kitchen safety and sanitation techniques to ensure food safety. Finally, the culinary arts diploma program will cover management and supervision in the food service industry.
Baking and Pasteleria
The Baking and Pastelería Diploma Program offers students the theoretical and practical knowledge required to work in the industry. Students will learn to create, prepare, and attractively present a variety of stand-alone desserts, bread-based products, and common or special baking recipes, pastries, and sweets.
Ready to find out how you could enroll in a culinary arts program today? If so, you've come to the right place! Fully accredited by the Accrediting Commission of the American Culinary Federation Education Foundation (ACFEF), Florida Technical College is here to help you succeed.