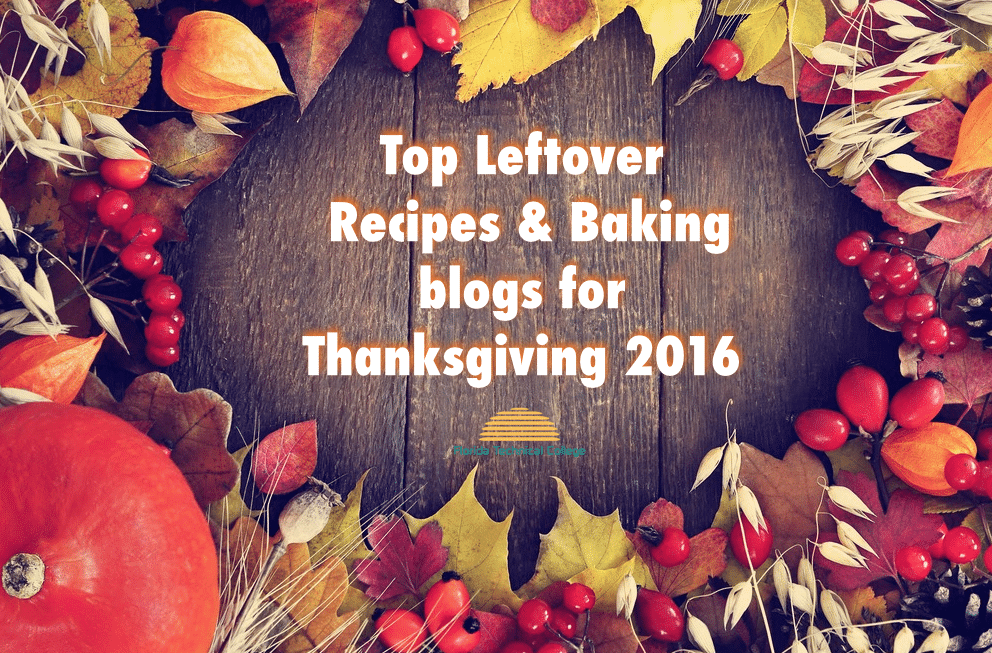 This year's top baking sites, dessert recipes, and all the top thanksgiving leftover recipes for leftovers the internet has to offer
With your culinary and baking diplomas in hand, you're ready for Turkey Day 2016. You may not need any help with the main meal, but what about the leftovers? Put your skills to the real test with creative and tasty uses for all those turkey remains, leftover cranberries, and extra sweet potato casserole. For a little inspiration:
All the Sandwiches:
Country Living 
Who doesn't love a turkey sandwich? This is a classic use for Thanksgiving leftovers, and you can create one simply by throwing some turkey, gravy, and cranberry sauce on bread. But, you can also get more creative. For some ideas, check out Country Living's 18 top Thanksgiving recipes for leftover sandwiches. The recipes range from a delicate cranberry sauce, turkey, and pear sandwich to turkey and leftover mashed potatoes sandwiched between waffles. For bonus points, check out some baking blogs to make your own sandwich bread.
The Best Baking Blogs of the Web:
The Krazy Coupon Lady has done some of the hard work for you by scouring the web for some of the most unique Thanksgiving leftover ideas. From top baking sites to dessert recipes, you will find some great ideas here. Try baking a pizza with your leftovers or making chocolate cupcakes with leftover mashed potatoes. Donuts, dumplings, pancakes, and sweet potato brownies are also on the list.
Top Thanksgiving Recipes You Can Trust:
Martha knows her stuff, so you know you can trust the dessert recipes and others that you find on this list of 37 diverse dishes made mostly with Thanksgiving leftovers. Try the baked pocket pies and fill them with your own ingredients. Make tartlets out of leftover cranberry sauce. Use the turkey bones to make a delicious broth and then throw in other leftovers to make the perfect soup.
One Pastry to Rule them All:
Sometimes you just need one really good recipe. At the Woks of Life, the authors have developed a simple yet tasty pastry recipe that would fit on any of the best baking blogs on the web. With this one recipe, you can create a variety of fillings to make delicious and easy Thanksgiving leftover pastries and hand pies. Make a big batch of pastry dough and fill it however you like. Use cranberries, yams, stuffing, gravy, turkey, even leftover pumpkin pie. These delightful little treats take just 15 minutes to bake.
Beyond the Turkey Sandwich:
On one of the top baking sites and food sites on the web, you'll find a list of unique Thanksgiving leftover recipes that were crafted by top chefs. Turn your turkey leftovers into a ramen noodle bowl or croquettes. Try turkey enchiladas or samosas or a thick and filling turkey gumbo. Sandwiches have their place, but turkey can do so much more.
Whether you have already been to culinary school or baking school, or you're just thinking about it, Thanksgiving is a great time to practice your skills and use your creativity. Everyone expects a great meal on the big day, but you can really impress your family and friends with what you can do on day two with the leftovers and these sites and recipes will get you started. If this year's Thanksgiving experience inspires you to enroll in a culinary arts program, try Florida Technical College's baking or culinary arts diploma programs. In about a year, you can complete the training you need to join this exciting field and make your passion your career.