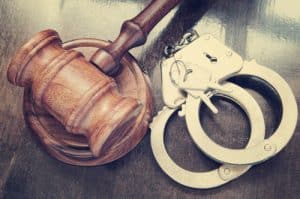 As long as we have a society, we will need people who are trained in criminal justice. A degree in criminal justice opens up a wide variety of occupational doors. Criminal Justice students at Florida Technical College may obtain careers as police officers, security guards, corrections officers, detectives, and loss prevention managers, among other things. Many choose to continue their education for managerial promotion opportunities in public administration, law enforcement, probation and parole, and corrections. A degree in criminal justice may lead you to a career!
What can I do with a degree in Criminal Justice?
If you're interested in the justice system, this degree is a step on your career path. A thorough knowledge of criminal justice is necessary for every branch of security. Perhaps you want to focus on a certain kind of crime, like identity theft, tax evasion, or corporate crimes. Maybe you'd like to get more involved in your community as a police officer, security guard, or detective. Criminal justice suits people of almost any personality. If you love computers, you may be interested in counteracting cyberterrorism. If you're passionate about working with children and teenagers, a role as a juvenile justice counselor or caseworker might be up your alley. From crime prevention to perpetrator arrest to criminal sentencing, a degree in Criminal Justice will give you the working knowledge you need for a career in security.
What does the future look like for Criminal Justice graduates?
As a graduate of a criminal justice degree program at FTC, you may seek employment in the criminal justice field. Expected salaries vary depending on the degree you earn and your job choice. According to PayScale, the median salary for graduates with an associate's degree in Criminal Justice ranges from $47,000 for security directors to over $75,000 for operations managers. The median salary for a police officer is almost $57,000, and detectives can make over $74,000. Graduates of the bachelor's degree program can earn even more, as pay for entry-level jobs is commensurate with education.
Careers in criminal justice are often mentioned in 'best of' career lists. For example, MarketWatch recently reported that detective and criminal investigators are one of the top ten careers for job security; in 2014, this career had an unemployment rate of less than 1%! Kiplinger's list of risky jobs that pay big bucks includes private detectives and police officers (and they note that the degree of risk is much lower than television shows might lead you to believe!). Police lieutenant is included on the Forbes list of most meaningful jobs that pay well; 85% of police lieutenants feel the job is meaningful, and the median pay is $73,300.
What degrees do the Criminal Justice programs in Florida offer?
FTC offers an online Criminal Justice with Emphasis on Homeland Security Bachelor of Science degree program. Terrorism is a threat to our nation and the world, and the men and women working in Homeland Security are on the front lines of this war. Students in this degree program will be prepared for careers as homeland security professionals. In this program, students learn about all aspects of homeland security – preventing a crime before it occurs, investigating a crime scene after it happens, emergency management of a crisis situation, and the development of interagency relationships as the criminals are found and prosecuted.
How do I get my degree in Criminal Justice?
The Criminal Justice Bachelor of Science degree program at FTC is unique in that it emphasizes Homeland Security. Program graduates may work for local law enforcement or the federal government, including organizations like Customs, the TSA, and FEMA. If you'd like to become an FBI agent or work for the Secret Service, you will need to have a bachelor's degree.
The Bachelor's Degree program is available online, so you can learn and progress through your studies at your own pace and according to your schedule. Contact FTC today to see how you can get started on this rewarding career path!