The scholarships will help two deserving students complete their college education.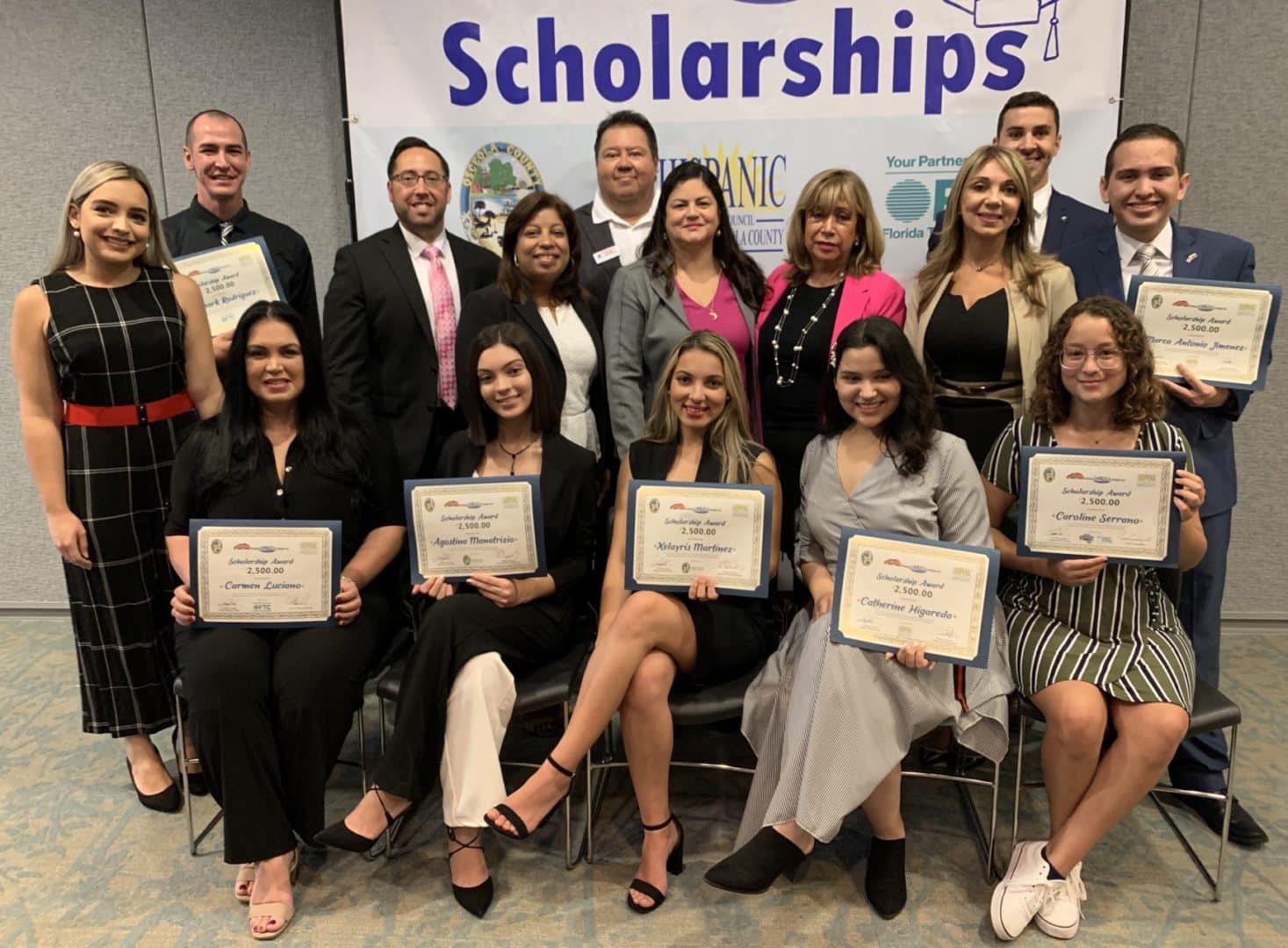 Florida Technical College announced today that two of its students are among the first recipients of the Amigos Helping Amigos scholarship, a new award program by a nonprofit of the same name, which launched earlier this year. Bismark Rodríguez, a culinary arts student, and Carmen Luciano, a criminal justice student, both from FTC Kissimmee, are among the seven Central Florida Hispanic students who received $2,500 each on August 2, during the first edition of the program's award ceremony.
Rodríguez is an Army veteran who served his country in two deployments. His love for food began in his childhood, watching his mother cook everything from scratch. Luciano, 49, is finally fulfilling her dream of getting a college degree, while raising her daughter as a single mother.
"This scholarship is instrumental to my full transition into civilian life through a degree in doing something that I love: nurturing others and being creative with food," Rodríguez said. "I have already served my country as a soldier. I look forward now to joining the restaurant industry, which plays a key role in the economy of our region."
Luciano said her 14-year-old daughter is proud of her achievement. "I have shown her that it is never too late to pursue your goals," she said.
The Amigos Helping Amigos scholarship is intended to help low-income students complete their college education. It offers partial scholarships to students enrolled in a diploma or associate degree program in science, or to applicants in the final two years of their bachelor's degree.
"These students embody resilience and ambition to do better for themselves, their families, and their communities," said FTC President James Burkett, PhD. "They represent the best of the best in their respective fields and are eager to be productive in their chosen professions. Helping them reach their academic goals with this scholarship will be of benefit to us all."
To apply, candidates must request an application by sending an email to amigoshelping@gmail.com and meet the following requirements.
• Be of Hispanic/Latin heritage
• Have a demonstrated financial need
• Be enrolled full- or part-time in a degree-seeking program at an accredited institution, college, or university in Brevard, Lake, Orange, Osceola, Polk, Seminole, or Volusia counties
• Have a minimum cumulative GPA of 3.0 on a 4.0 scale
• Have applied for Federal Financial Aid using FAFSA – http://studentaid.ed.gov/fafsa
About FTC: Founded in 1982 to provide private, post-secondary education in specialized fields, Florida Technical College is an academic unit of National University College (NUC), which is accredited by the Middle States Commission on Higher Education (MSCHE), 3624 Market Street, Philadelphia, PA 19104 (267) 284-5000. MSCHE is a regional accrediting agency recognized by the U.S. Secretary of Education and the Council for Higher Education Accreditation. FTC offers associate and bachelor's degrees and diploma programs in a range of professions, including healthcare, construction trades, computer networking, culinary arts, and cosmetology. FTC campuses are located in Orlando, Kissimmee, Lakeland, Tampa, DeLand, Pembroke Pines, and Cutler Bay. Program availability varies by campus. 
Author: María Isabel Sanquírico