05/11/2015
Overcoming the Challenges of Online Learning
Interested in attending college but don't have the time to attend in person? Want to learn how to manage the challenges of online learning? The key for online learning success may be in first understanding what educator and author John Holt said: "Learning is not the product of teaching. Learning is the product of the activity of learners."
Online learning is a completely different experience than being on campus and in a classroom, and it has some challenges but a copious number of advantages. That is why so many online technical college programs are available today. The schools recognize that they can offer enrollment opportunities to many students who might not otherwise be able to attend classes.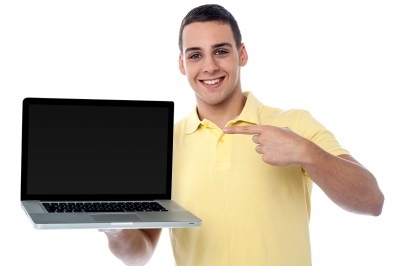 This is where I go to school!
A few advantages of online technical college programs
Flexibility. Students can schedule their own hours for class time. Some students may have responsibilities like caring for family or working to pay for school. The flexibility of an online program allows students to have the time to attend school and take care of everything in their life. Whether it is day, evening or weekends, flexibility offers students choices.
Pace. Students can learn at their own pace, having neither to catch up nor wait for slower learners in a class to "get it." Videos and tutorials offer a student to study ahead of classmates and spend time focused on lectures and book reading. The teacher doesn't have to hold up the entire class if one student is falling behind.
Resources. Students can still access instructors with questions or work in a study group with fellow classmates. Some schools even have an online resource center, like a library for students to search reference materials, talk to instructors and have conversations with fellow classmates.
Focus. Students don't have to waste time reviewing what they have already learned, giving them time to focus on what they need to learn. They can also find a quiet spot at home to attend class without the students talking and people walking in and out. They can also hit rewind if they missed something or play a lesson over again to refresh their memories.
Mobility. Students are not limited to learning at home. Mobile devices allow students to take their class at Starbucks, in a park, at the beach, or over the river and through the woods at grandmother's house.
A few tips to learn how to deal online technical college programs
Frankly, most of the issues with online learning reflect John Holt's quote in the opening paragraph. Successful learning ultimately depends upon the student. Here are a few tips on how to deal with them.
Making a plan. Like anything else in life, a student has got to have a plan for an online learning experience. Students must know their objective and how each course brings them closer to achieving that objective. Having a plan will also allow them to know where they want to go and also when they get there. A plan can also keep students on track for graduation, giving them something to work toward.
Learning skills. This is a particular problem for people who have not been in school for a while. Whether it stems from an original lack of good study habits or just mental atrophy from lack of recent use, the problem is the same. Spend time honing these skills before enrolling. There are many different tools that can help exercise the brain. The mind needs exercise, just like the body.
Handling the workload. Students should be certain that they actually have adequate time available to meet course requirements. Know how much you are capable of biting off and chewing. Many programs can be completed in months rather than years, for those attending full-time. Programs also allows students to attend part-time, just make sure that there is not a maximum limit of time for the program.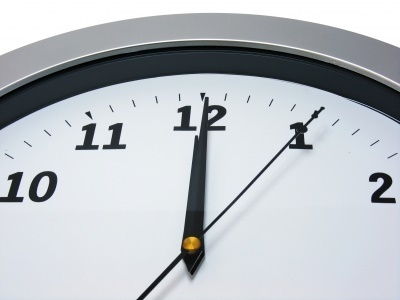 Out of time? There are some common challenges to online learning, to combat these students should build their skills.
Time management skills. Going hand-in-hand with the previous point, everyone has only a limited amount of time to attend to all their responsibilities. Sometimes it is not a question of how much time one has, but how one manages the time that they do have.
Self-discipline. Sure, a student can take a laptop or tablet to the park or the beach or grandmother's house, but the real question is, do they have the self-discipline to focus on the task at hand when they are there?
One of the very best things a prospective or current online student can do is to create a personal advisory board. Choose three wise, mature, successful people who are easily accessible who can offer their input and direction from their own experience to help you address each of these issues. (Grandmother might be a good choice.) Become accountable to them. Let them help manage your success. Why do it alone?
Florida Technical College (FTC) is now offering online degree programs! FTC understands that there are many obligations that can prevent you from furthering your education, and we believe that nothing should get between you and the possibility of earning your degree. Having the ability to take classes and study on your own time is critically important. The current job market is a demanding, competitive one, where you are expected to have a degree as well as certifications that pertain to that degree. You should not have to put your career on hold to advance your education! This is why FTC is now offering the current online programs:
Medical Billing and Coding Specialist
Network Administration
Allied Health Management
Business – Entrepreneurship, Management and Marketing
Criminal Justice with Emphasis in Homeland Security
Information Technology Networking, Web Design and Programming
Information Technology with emphasis in Cyber Security
The best way to see if going to college and training for a career is right for you is to visit the FTC campus nearest you. You can tour our modern labs and meet with our instructors who work in this field. Schedule a campus tour.
To learn more about how to benefit from online programs at Florida Technical College, please Request Info.