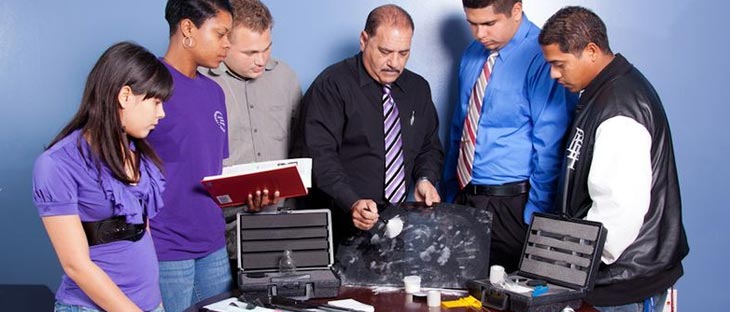 5 Kinds of Careers You Can Have with a B.A in Criminal Justice
Earning a Bachelor's Degree in Criminal Justice will give you access and insight into some of the judicial system's highest positions. You learn how to handle the legal, social and technological challenges in the criminal justice field. You can pick a specific major to focus on such as corrections, juvenile justice, crime scene investigation, and cyber crime or homeland security.
Prosecutor
Do you want to work for the government in a legal capacity? Becoming a prosecutor may be you ideal career path. You are guaranteed to always be busy and never bored as you will see a variety of cases daily. After you've established your career you can move on to joining a private defense practice.
Private Investigator
If you don't want to work for the American Judicial system but still love the study of criminal justice your ideal path may be as a private investigator. People will hire and utilize your skills for a variety of things; find out if a spouse is unfaithful or search for a missing person. Occasionally the state or local government may seek you out for your assistance in a case.
Homeland Security
When you earn your Bachelor's Degree in Criminal Justice you will be eligible to work for the Department of Homeland Security. There is a variety of jobs you can apply for you:
• Citizenship & Immigration Services
• Customs & Border Protection
• Federal Emergency Management Agency
• Federal Law Enforcement Training
• Immigration & Customs Enforcement
• Transportation Security Administration
• U.S Coast Guard
• U.S Secret Service
Criminal Justice Career For You
To narrow down and find the specific criminal justice career for you sign up for criminal justice courses at your nearest technical school. If you live in Florida you can sign up at any of the Florida Technical College locations and enroll in their Criminal Justice program. The Criminal Justice program is available at these locations in Florida:
• Lakeland
• Deland
• Orlando
• Kissimmee
• Pembroke Pines
Click here to learn more information about your new career path today!